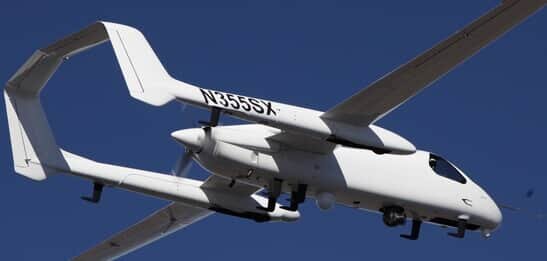 The Federal Aviation Administration (FAA), Northrop Grumman, and Aviation Communication & Surveillance Systems (ACSS) have announced a series of successful flight tests of a sense-and-avoid avionics system designed for unmanned aircraft systems (UAS).
The flight tests, led by Northrop Grumman, were conducted recently at the Mojave Air and Space Port in Mojave, Calif. Participating were FAA staff from federally funded research and development centers, including the Massachusetts Institute of Technology (MIT) Lincoln Laboratory and Johns Hopkins University Applied Physics Laboratory (APL), which developed the algorithms and software for the system, dubbed the Airborne Collision Avoidance System (ACAS) Xu.
The FAA's Traffic Alert and Collision Avoidance Warning System (TCAS) Program Office is developing the ACAS as a successor to the TCAS to support the objectives of its Next-Generation Air Transportation System Program.
According to the partners, all ACAS X variants detect conflicts with intruder aircraft, issue resolution advisories and coordinate maneuvers with other collision-avoidance systems. ACAS Xa and Xo are intended for current TCAS users, and ACAS Xu is designed for UAS and other vehicles with "new surveillance technologies and different performance characteristics," says ACSS.
MIT's Lincoln Laboratory and Johns Hopkins' APL provided the ACAS Xu software to ACSS and supported the flight tests. ACSS integrated and tested the ACAS Xu software and provided the hardware to host ACAS Xu by leveraging its commercial T³CAS product, which includes TCAS, transponder and terrain awareness warning system functions.
The T³CAS with ACAS Xu Version 2 software was integrated on the Northrop Grumman Firebird Demonstrator, an optionally piloted aircraft. Both ACSS and Northrop Grumman also provided manned aircraft that flew predetermined collision-encounter geometries with the Firebird Demonstrator.
"The flight tests collected data necessary to validate simulation models and help inform the continued development of ACAS Xu," says Greg Boerwinkle, ACSS' UAS program manager. "This is a critical capability to advance the economic viability and safety aspects of large UAS operations. The capabilities under development for large UAS to detect and avoid collisions will be substantially better than the ability of a pilot to see with the human eye and avoid collisions."
Photo courtesy of Northrop Grumman: The optionally piloted Firebird aircraft