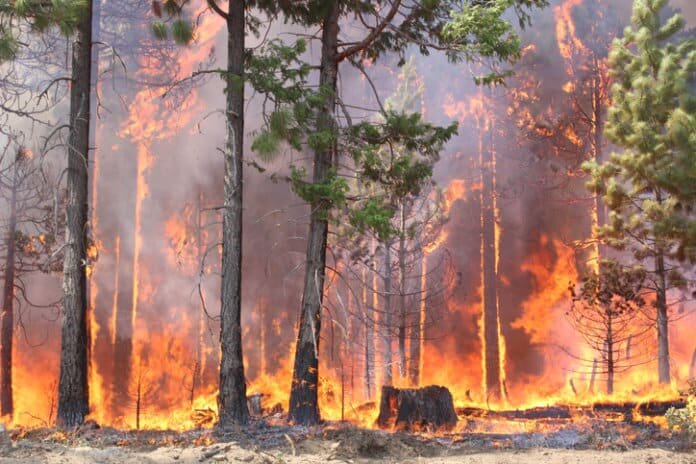 Building on recent initiatives to prevent privately operated unmanned aircraft systems (UAS) from interfering with federal, state and local wildland firefighting, the U.S. Department of the Interior (DOI) is expanding its wildfire location data-sharing program for 2017.
The new service, "Current Wildland Fires," is accessible through the Geoplatform ArcGIS Online Organization.
"By providing greater public access to a wider array of wildland fire location data, drone operators will 'Know Where Not To Go' in near real time," states Mark Bathrick of the DOI's Office of Aviation Services. "As the 2017 wildland fire season gets underway, this improved service should greatly reduce the incidents of drone incursions on wildfires and enhance the safety of our firefighters and the communities they work so hard to protect."
According to the agency, the 2017 program provides location data on any wildland fire reported in the last eight days – compared to last year, when the service offered information on wildfires reported only within the previous 72 hours. The 2016 program included wildland fires reported by the DOI, the U.S. Forest Service, and two States (Alaska and Texas). However, this year's program includes the addition of Wyoming, North Dakota and Los Angeles County. The DOI also plans to increase coverage to include more federal, state and local reported wildland fires.