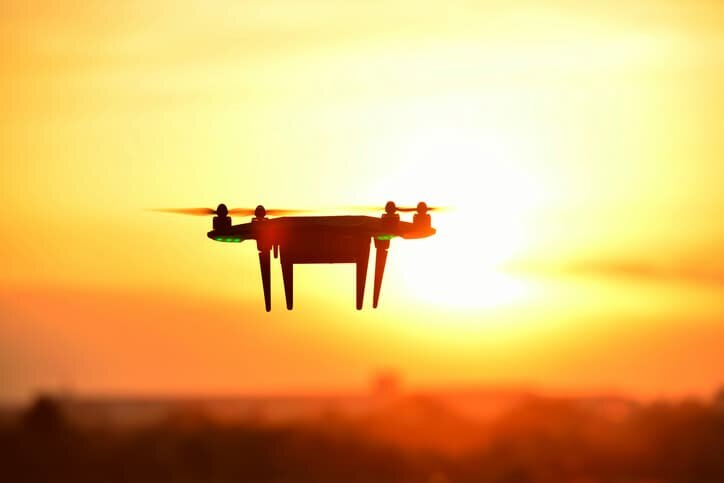 The Federal Aviation Administration (FAA) has announced nine new drone industry partners for its Low Altitude Authorization and Notification Capability (LAANC) initiative.
LAANC (pronounced "lance") provides near-real-time processing of airspace authorizations for Part 107 drone operators nationwide who fly in controlled airspace. In October 2017, the FAA deployed LAANC at several air traffic facilities to evaluate how well the prototype system functioned, and earlier this year, the agency announced a nationwide expansion of the program, as well as a search for more service providers.
Now, the FAA says, the five-month onboarding process has resulted in nine new LAANC partners: Aeronyde, Airbus, AiRXOS, Altitude Angel, Converge, DJI, KittyHawk, UASidekick and Unifly. The nine join five companies – AirMap, Harris Corp., Project Wing, Skyward and Thales Group – that have already met the technical and legal requirements to provide LAANC services.
In response to DJI's selection as a service provider, Brendan Schulman, the company's vice president of policy and legal affairs, says, "The LAANC system is a testament to the FAA's global leadership in integrating drones into the airspace safely and efficiently, including in areas that are close to airports, using a technology solution that reflects the fast-paced development of the drone industry."
LAANC uses airspace data, including UAS facility maps, showing the maximum altitude around airports where the FAA may authorize operations under Part 107 in controlled airspace. The program gives drone operators the ability to interact with industry-developed applications and obtain near-real-time authorization from the FAA. LAANC, a foundation for developing a UAS traffic management system, is now available at nearly 300 FAA air traffic facilities across the country, covering approximately 500 airports.
Next year, the FAA will accept more applications from parties interested in becoming LAANC service providers. More information can be found here.