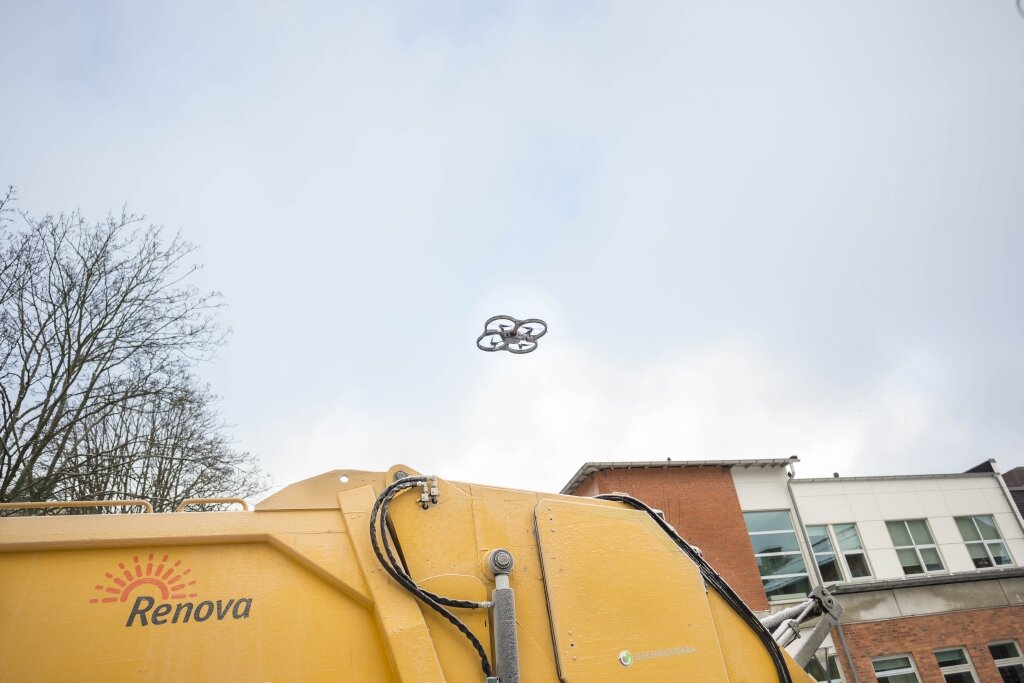 The Volvo Group, several universities and Sweden-based waste-recycling company Renova have collaborated to create a robot that autonomously collects and empties refuse bins by using a drone on a truck's roof to first scan the area.
The RObot-based Autonomous Refuse handling (ROAR) project is a collaboration between Volvo; Renova; Chalmers University of Technology and Mälardalen University, both based in Sweden; and Penn State University. According to Volvo, the objective of ROAR is to demonstrate how smart machines will soon be able to communicate with each other to make everyday tasks easier.
When it is time to begin waste collection, the driver of the refuse truck presses a button, which starts the robot, and a quadcopter drone simultaneously lifts from the roof of the refuse truck. Flying through alleyways, the drone quickly finds the location of the refuse bins and communicates their positions to the robot.
The robot then autonomously collects and empties the bins while, in the cab, the driver is able to monitor the exact location of the robot and the emptying process. The robot uses a number of different sensors to keep itself positioned within a map so that it can automatically perform its tasks. Sensors include GPS, LiDAR, cameras and inertial measurement user data.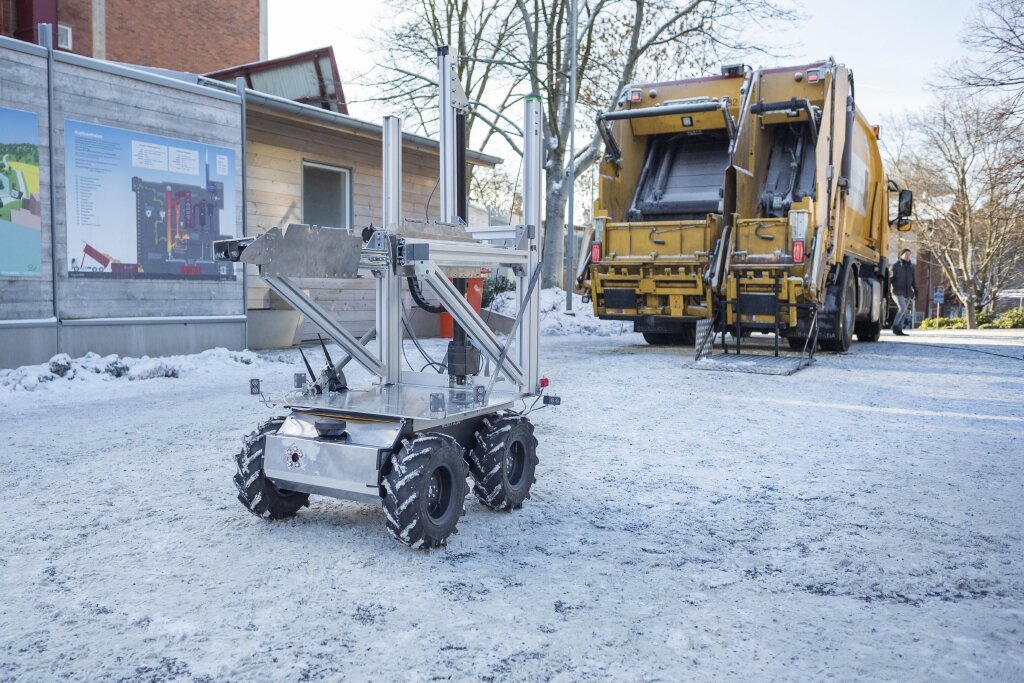 Volvo says it took students and researchers from the three participating universities only four months to design and build the prototype robot. Mälardalen University was responsible for designing the robot itself, and Chalmers University of Technology developed the task-management system for the robot and the drone. Penn State developed the Web-based, 3D interface that allows the driver to monitor the situation and, if needed, control the robot.
An emergency button can immediately stop the robot if, for example, a child or a dog runs out in front of it. In addition, a camera on the refuse truck can detect if someone comes too close while the bins are being emptied. If this occurs, the process automatically stops.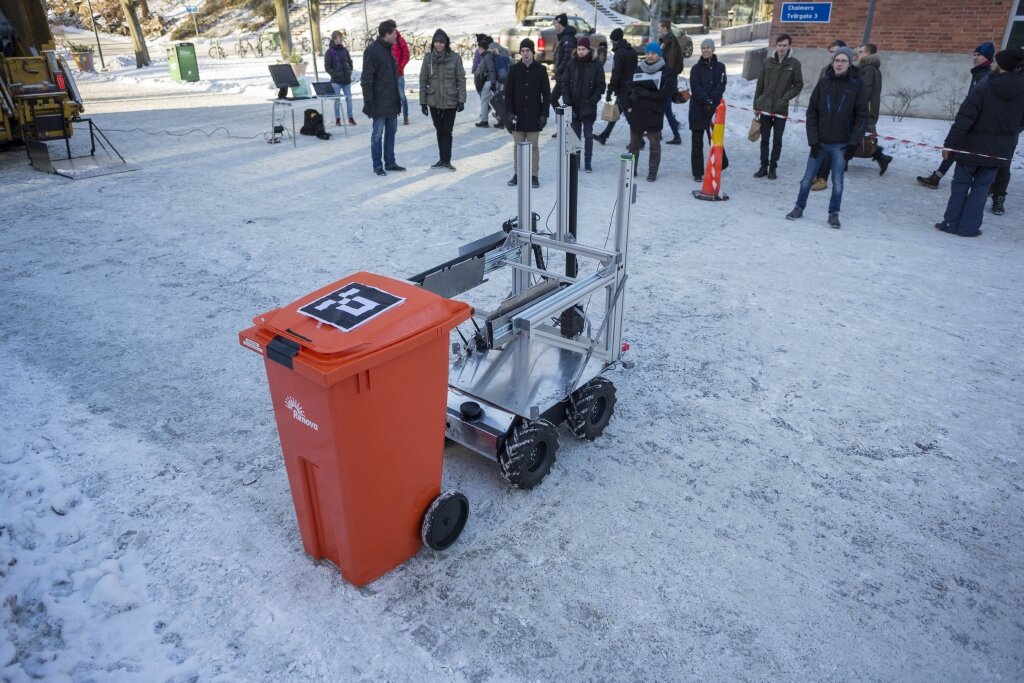 The students who worked on the project are all from universities that are included in the Volvo Group's Academic Partner Program, a network of 12 universities with long-term research and recruitment collaboration with Volvo.
"We predict a future with more automation," says Per-Lage Götvall, project manager for robot development in the Volvo Group. "This project is intended to stimulate our imagination – to test new concepts that may shape transport solutions of the future."
A video of the technology in action can be found here.