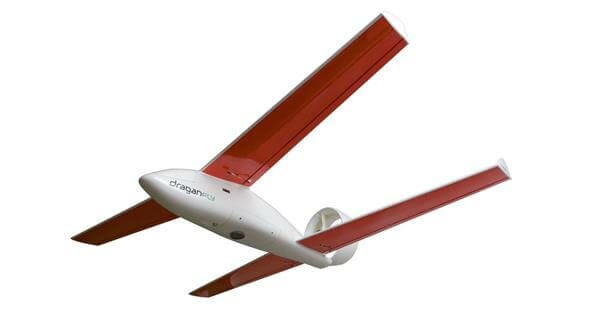 Commercial UAV manufacturer Draganfly Inc. has updated its product line to include the Tango2+ fixed-wing drone.
The Tango2+ features an innovative design that allows for lower airspeeds, which translates to lower altitudes and higher-resolution data capture. This high endurance, multi-battery, small RPAS is capable of carrying a wide array of payloads and is ideal for tactical operations, search and rescue, agriculture, industrial inspection, and surveying and mapping, including aerial 3D modeling.
Draganfly says the continued development of the Tango2+ will incorporate a number of improvements and additional features over the original Tango2 fixed wing drone.
Increased efficiency and flight duration can be achieved through increased wing area and the use of new fabrication materials and methods to provide a reduction in overall system weight. Along with larger wings and a decrease in dry weight, Tango2+ vwill be receiving an updated propulsion system to aid with efficiency and available thrust. These improvements are intended to allow for increased flight duration, lower cruising speed and improved flight performance at high elevations.
The Tango2+ will be available with multi-axis stabilized, modular payloads that will support a number of sensor types, including RGB still imagery, FLIR infrared and multispectral, as well as custom sensor packages to meet client needs. The payloads will be interchangeable between missions and will be available with an optional digital video downlink for real time monitoring.
Draganfly is also beginning integration of new cell chemistry on its intelligent battery for the Tango2+ that provides an increased power-to-weight ratio. Design of this new power source and its management system is intended to accommodate the integration of optional solar panels embedded into all four wings of the Tango2+ for significant flight time gains.
The Tango2+ will also include a newly redesigned launching system to provide a more effective takeoff reducing the power consumed by the flight batteries to reach target flight altitude.
These mission-critical performance and operational improvements are intended to be gradually released to beta customers as Draganfly's development continues on the Tango2+.
"Our complex engineering capabilities, decades of autonomous industry experience and the fact that we own the entire production cycle for our secure portfolio of products helps drive our competitive advantage across commercial industries and governmental organizations alike," says Draganfly COO Patrick Imbasciani.