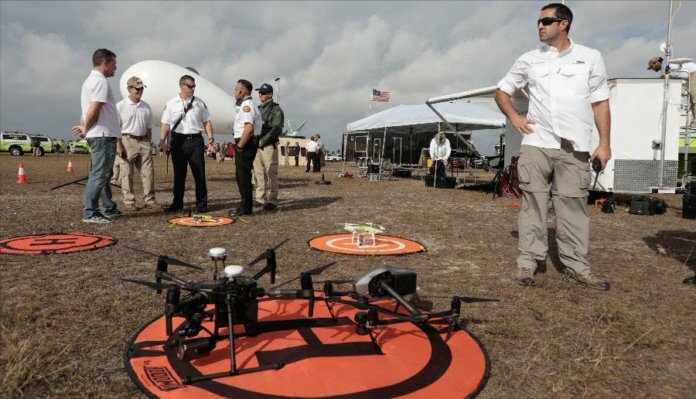 AUVSI and the Airborne International Response Team (AIRT) are partnering to produce the DRONERESPONDERS Global Public Safety UAS Summit and Major Cities Meeting, set to be co-located with XPONENTIAL 2020 at the Boston Convention and Exhibition Center and start on May 4, 2020.
"Increasingly, drones are proving to be essential tools for a wide range of lifesaving missions around the world," says Brian Wynne, president and CEO of AUVSI. "The DRONERESPONDERS Global Public Safety UAS Summit and Major Cities Meeting at XPONENTIAL 2020 will provide an educational forum to further unite this vital community to provide training, use studies and best practices for implementing drones to support and protect public safety professionals."
The DRONERESPONDERS Global Summit will kick off on Monday, May 4, with the Major Cities Meeting – a special invitation-only conclave for UAS program managers and remote pilots representing public safety agencies from the world's largest metropolitan areas. On Tuesday, May 5, the summit will officially open to all registrants, with two full days of programming surrounding the use of drones by law enforcement, fire services, search and rescue, emergency management and humanitarian organizations.
"XPONENTIAL is the annual hallmark event that brings together professionals from across all sectors of the unmanned systems industry," says Christopher Todd, executive director of AIRT. "We are excited to partner with AUVSI to offer all DRONERESPONDERS the opportunity to come together to share information and evaluate amazing new technology that can help save lives."
Todd says the DRONERESPONDERS Global Summit will contain content that has evolved to keep pace with new public safety use cases. "The trick is to assemble a program that has broad appeal to all sectors of public safety while also providing valuable, actionable information for each attendee to take back home and incorporate into their UAS program," he adds.
Registration for the DRONERESPONDERS Global Summit at XPONENTIAL is now open, with special early bird pricing available for credentialed public safety professionals available through March 16, 2020. To register now and take advantage of the special rate, click here.