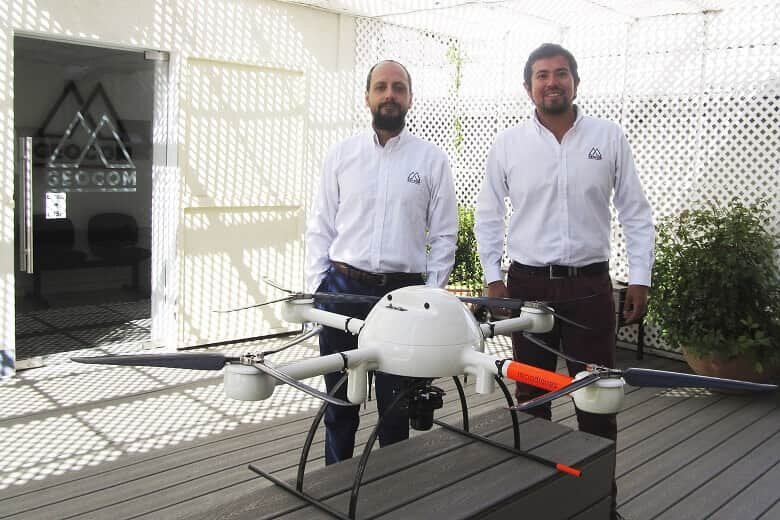 Microdrones has announced that GEOCOM, a geospatial technology company based out of Chile, is now offering Microdrones' unmanned aerial mapping solutions.
Also a Trimble drone seller, GEOCOM will be offering Microdrones' mdMapper packages, which include unmanned aircraft systems (UAS), sensors and software.
GEOCOM's general manager, Carlos Escudero, says, "Microdrones' quadcopters are easy to control, highly maneuverable, can fly for a long time, and are very robust and weather-resistant. They're not going to be stopped by environmental challenges."
Escudero notes that UAS have been a "popular product" in the country, especially in the mining industry.
"The companies that are buying these want to do more with less and know that with drones, the work will be safer, faster and more precise," he adds. "These customers have seen results very quickly, and many are now looking to buy additional systems."
GEOCOM, which was established in 1985, is now offering the following mdMapper products:
mdMapper200 – A compact, smaller drone;
mdMapper1000 – A drone offering longer flight times and resistance to harsh environmental conditions; and
mdMapper1000DG – A drone combining the benefits of mdMapper1000 plus direct georeferencing.
"GEOCOM is a pioneer in geospatial," says Elena Rodriguez, Microdrones' sales manager for South America. "They've been at the forefront of their industry for decades and have been the first to introduce many new technologies in Chile."
"I am very pleased to have the largest Trimble dealer of UAVs in the Western Hemisphere, GEOCOM, as a Microdrones partner," notes Phil Kern, Trimble dealer manager. "I look forward to working with Carlos and his outstanding team for a long time."