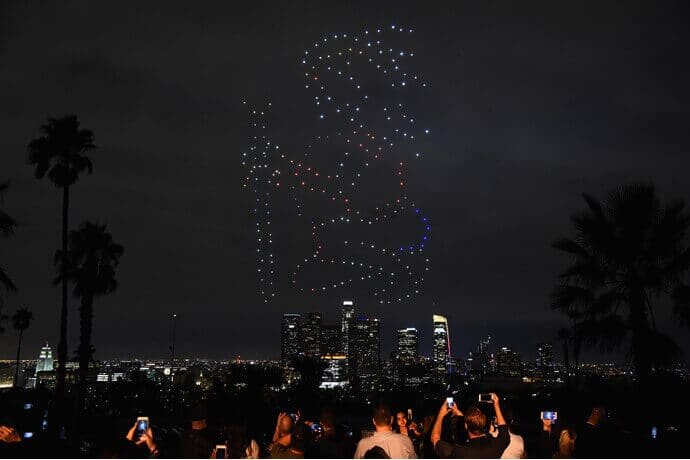 Last week, Intel put on a 300-drone light show to promote the home entertainment release of Wonder Woman for Warner Bros. and Ultra Productions.
On Sept. 14, the Intel Shooting Star drones, equipped with LED lights, were operated by an all-female crew over Dodger Stadium in Los Angeles. Cellist Tina Guo performed in tandem, according to a blog post from Intel's Natalie Cheung.
Intel's Shooting Star drones have previously performed at several major events, including Coachella, Super Bowl LI with Lady Gaga and Disney holiday shows.
"As 300 Intel drones showcased imagery from the box office blockbuster, we were able to take a step back and watch as our drones once again captivated audiences," Cheung writes. "The sky is really the limit when it comes to new forms of entertainment that Intel technology can create."