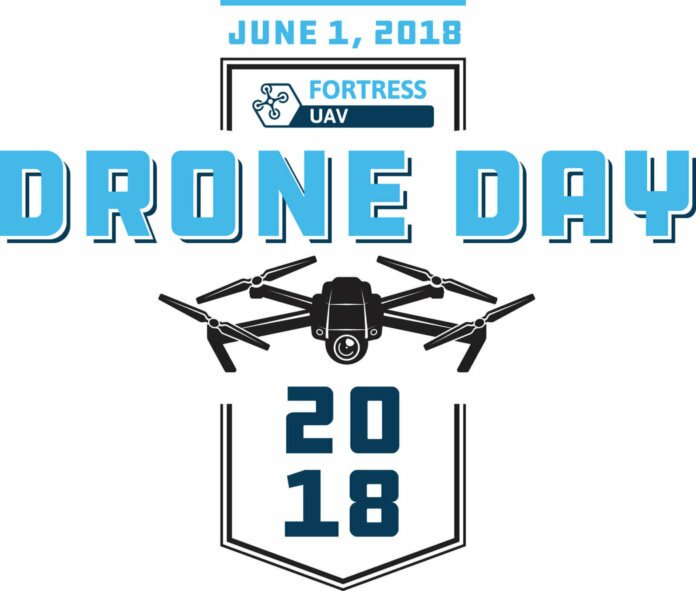 On June 1, Fortress UAV is hosting an inaugural Drone Day event at its Plano, Texas, headquarters alongside DJI, CyPhy Works, Intel, Yuneec, the North Texas Public Safety UAV Response Team (PSURT), and Stampede Global.
During the event, CyPhy Works will launch its tethered PARC drone over the area, and Fortress UAV will broadcast live video of the event during the day. The CyPhy Works Persistent Aerial Reconnaissance and Communications platform, PARC, is a ground-powered drone that can stay aloft for weeks at a time in extreme weather conditions.
Additionally, representatives from DJI, Yuneec and Stampede Global will be available to show off their latest technology. There will be live flight demonstrations of the DJI Mavic Air and the DJI Matrice 210 enterprise drone by the North Texas PSURT team. Intel will also be showing its Falcon 8+ system.
"We are very excited to host our first Drone Day event at Fortress UAV. The event will showcase drone technology that is used for public safety and enterprise applications to the general public. Our intent is to take the Drone Day event on tour to different cities during 2018 and 2019," says Brendon Mills, CEO of Fortress UAV.
The event, open to the public, begins at 10:00 a.m. on 2200 10th St., Plano, Texas, 75054. More information can be found here.
Fortress UAV, a subsidiary of Fortress Solutions, supports repair, hangar services and logistics for drone operators in North America. The company is also an authorized dealer for DJI and an authorized repair center for Yuneec.