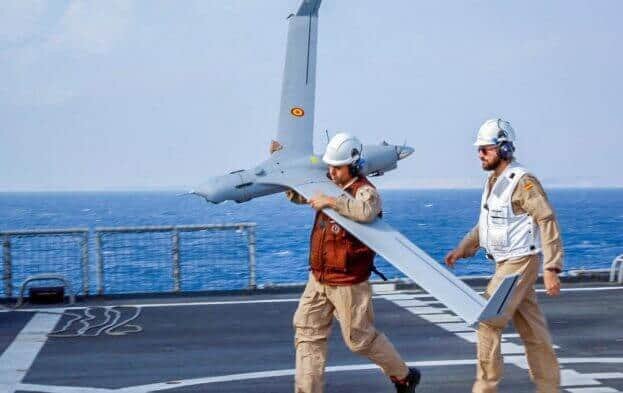 Insitu's ScanEagle unmanned aerial vehicle (UAV) is being credited with helping patrol Somalia's coastline for pirate activity, the European Union Naval Force ATALANTA (EU NAVFOR) has announced.
A crew from Spain's 11th Squadron, which is usually based in Cadiz, Spain, is currently deploying the drone as part of "Operation Atalanta" off the Somali coast.
From the deck of the ESPS Galicia boat, the crew has been conducting air surveillance and reconnaissance patrols by using the ScanEagle, which is catapulted off the deck with a "super wedge" launcher system and is recovered using a maritime "skyhook" retrieval system, says EU NAVFOR.
This is the third time the ScanEagle has been deployed with Operation Atalanta and the second time on board the ESPS Galicia. According to EU NAVFOR, the drone is easy to operate and control. In addition, it boasts an 18-hour flight time and can be operated during the day and night.
Insitu's ScanEagle has previously been used in operations such as railway inspections, wildfire monitoring, and search and rescue.