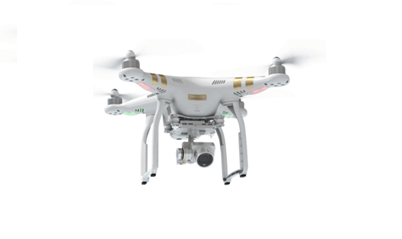 InterDev, an Atlanta-area provider of IT, security and geographic information services (GIS), recently donated a DJI Phantom 3 Professional unmanned aerial vehicle (UAV) to the police department of the city of Dunwoody, Ga.
The donation is part of InterDev's ongoing program to thank its municipal clients for engaging InterDev to provide IT and/or GIS services, the company says. The UAV will be used for situational awareness, hostage situations, search and rescue, and more.
"The Dunwoody Police Department's unmanned aerial vehicle program will be enhanced by the generous donation from InterDev of this important technology. It will help our department to continue meeting the service needs of the citizens of Dunwoody," says Dunwoody Police Chief Billy Grogan.
InterDev notes that the Phantom 3 Professional can fly for up to 23 minutes, completes complex calculations in real time, and automatically logs and remembers the details of every flight.
"UAVs are quickly proving their value for emergency response and tactical police work, from ensuring officers can enter an area safely to locating stranded or missing individuals quickly," says InterDev's CEO, Gary Nichols. "We deeply appreciate the trust our municipal clients have placed with us, and we want to reward them for that faith with something that helps them serve citizenry more effectively."
Dunwoody, located in metropolitan Atlanta, was officially incorporated as a city on Dec. 1, 2008, says InterDev.