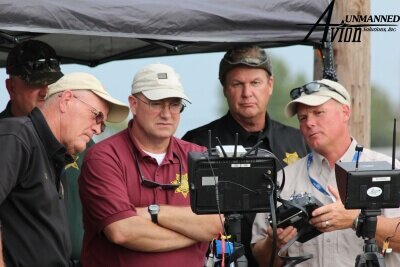 The Limestone County Sheriff's Office (LCSO) of Athena, Ala., recently gained federal approval to bring unmanned aircraft systems (UAS) into their regular operations.
Avion Unmanned says it trained the officers and deputies, as well as supported the development of the agency's operating procedures and Federal Aviation Administration (FAA) request.
The Certificate of Authorization (COA) was issued by the FAA in coordination with the local air traffic organization at Huntsville International Airport. The COA authorizes the LCSO to operate within Limestone County and in the surrounding areas.
Avion Unmanned says the agency plans to use the technology – a DJI Phantom 3 and a PSI Tactical InstantEye – for life-saving efforts, such as locating missing persons and monitoring hazardous conditions.
"The only way to be effective with a tool is to be properly trained in how to use it," says Taylor Abington, Avion's UAS program manager. "Avion launched our unmanned division specifically to ensure agencies like emergency management and law enforcement are properly trained to operate UAS legally, effectively and, most importantly, safely."
Avion Unmanned is a branch of Avion Solutions Inc., a government defense contractor with 25 years of Army aviation experience. Avion Unmanned conducts nationwide UAS services and provides classroom and hands-on flight training.