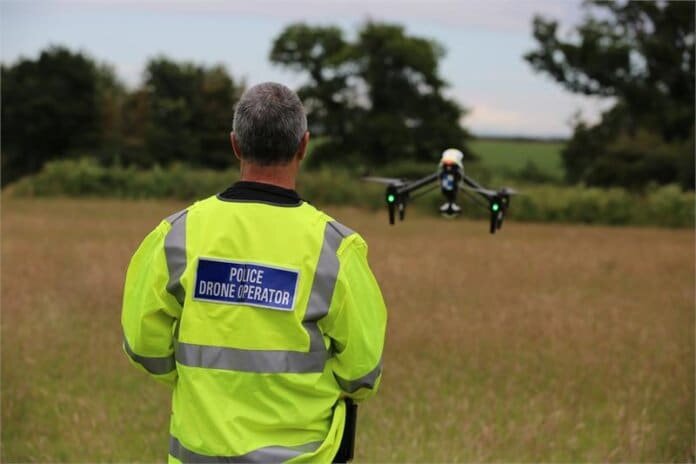 Devon & Cornwall and Dorset Police have announced that they are the first police forces in the U.K. to launch a fully operational drone unit.
The respective forces started testing drones in November 2015; now, they currently have six drones in operation. Specifically, they are deploying the DJI Inspire equipped with a zoom camera and thermal imaging to allow for operational use 24 hours a day. They have also purchased a DJI Mavic Pro in order to test its portability.
"Being the first police forces in the country to have a stand-alone, fully operational drone unit is a great source of pride for the alliance and proves that we continue to work hard to find innovative ways to adapt to the ever-changing policing landscape," says Chief Superintendent Jim Nye, commander for the Alliance Operations Department.
Via @PoliceDrones on Twitter, the drone unit has been keeping the public informed about where and when the aircraft are in operational use since the trial began. They also share video and photos.
"It is fantastic to see both forces working together to lead the way in utilizing new, cutting-edge technology," comments Andy Hamilton, drone team manager. "Having previously been a police officer for 30 years, I have seen how technology has changed and can help us become more efficient in what we are trying to achieve.
"An example of this is historically, any aerial photos or videos have been captured by the National Police Air Service (NPAS) helicopter; this is not always the best use of resources. Instead of always sending a helicopter on an hour's flight to take a few photos of a crime scene, we can now use a drone to carry out the same task," Hamilton says.
Nye adds that there are currently five officers across both forces who are trained to fly unmanned aircraft. However, within the next 12 months, they plan to train 40 more and bring in additional drones.