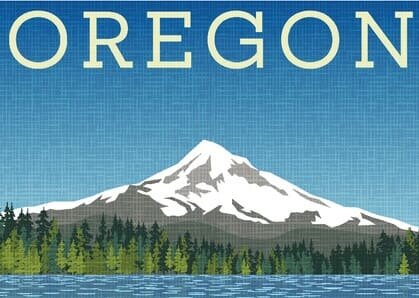 SOAR Oregon, a statewide nonprofit that fosters growth in the state's unmanned aircraft systems (UAS) industry, has opened a new, 9,600-square-foot hangar at Pendleton's UAS Range.
Last November, Modern Technology Solutions Inc. (MTSI) partnered with SOAR Oregon on a flight test project for Vahana, an electric, self-piloted vehicle being developed by A³, the advanced projects and partnerships outpost of Airbus in Silicon Valley. As a result of this partnership, Vahana will be the first occupant of the new hangar, located at the Eastern Oregon Regional Airport.
U.S. Sen. Ron Wyden, D-Ore., is scheduled to attend a June 10 ribbon-cutting ceremony for the hangar. To support Vahana, the Pendleton range will house a mobile command center, which will be on display during the event.
Oregon's ranges operate under the Pan-Pacific UAS Test Range Complex, which is administered by the University of Alaska, Fairbanks (UAF). UAF, in partnership with Oregon and Hawaii, is one of the Federal Aviation Administration (FAA) test sites for drones.
Since spring 2014, SOAR Oregon says it has awarded $327,000 in grants for Oregon-based UAS projects and facilitated an additional $1 million in private industry investment. SOAR Oregon also supports ongoing research projects by promoting the state's three UAS test ranges in Tillamook, Pendleton and Warm Springs.