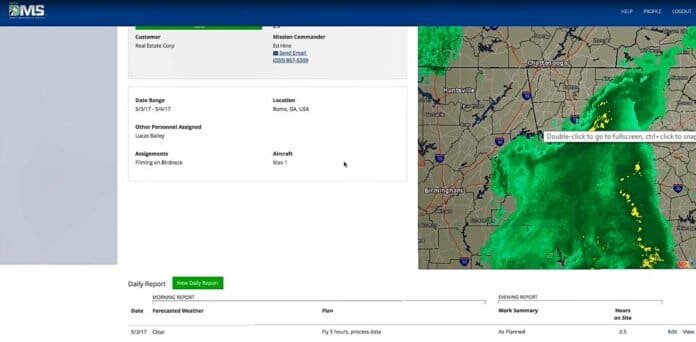 Virginia-based HAZON Solutions is offering its drone fleet management software for free to anyone involved in U.S. hurricane recovery efforts over the next three months.
HAZON's recently introduced Drone Management System (DMS) provides unmanned aircraft system (UAS) operators with a Web-based tool to track flights, manage drone maintenance, and monitor weather and airspace.
Sean Cushing, president of HAZON, says, "Having a proven management tool like HAZON DMS will allow the safe and rapid allocation of drone teams. We have used it for Harvey and are busy using it to be effective for Irma preparations."
"With what's happened in Texas and as Irma looks to pack a punch on the East Coast, we are looking to do more than just send our teams into the disaster areas to help out," adds HAZON's vice president, Ed Hine. "We're offering DMS to drone operators involved in the response or recovery for the next three months. Our hope is that DMS will help drone operators better coordinate and execute their flights; ideally, the result will be better support for those who need it the most."
UAS operators interested in taking advantage of the offer can contact the HAZON team at sales@hazondms.com or info@hazonsolutions.com.