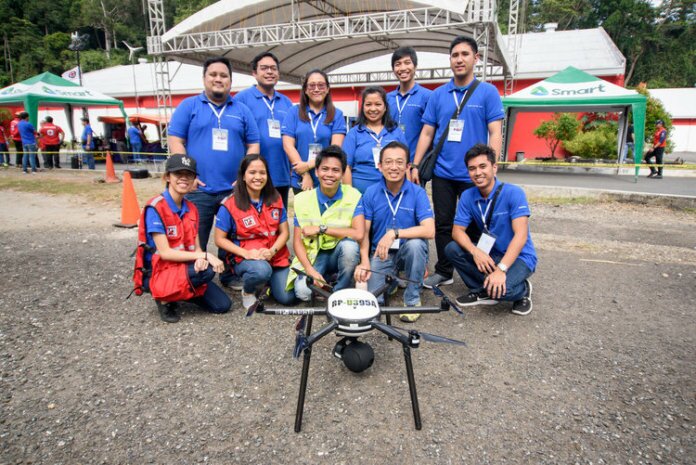 Nokia and Smart Communications Inc., a telecommunications company in the Philippines, are collaborating with the Philippine Red Cross (PRC) to bring LTE-connected drones and a portable network into areas struck by disaster.
The collaboration was unveiled at an event on Nov. 23 in the PRC logistics and training center in Subic Bay, Philippines, which also served as the inauguration of the nonprofit Nokia Saving Lives (NSL) solution, which PRC will now incorporate into its toolkit for demanding search-and-rescue activities.
The NSL solution comprises a portable LTE network, which connects to drones equipped with cameras, sensors or speakers; a high-performance server; and analytics applications. A total of 25 Nokia employees have been trained to serve as volunteers providing technical support.
"With the help of Nokia Saving Lives, the volunteers and the collaboration with Smart, we are better equipped to provide emergency assistance to the people of the Philippines in a timely and efficient way," comments Richard J. Gordon, chairman and CEO of the PRC.
Christina Cabrera, head of Nokia Technology Center Philippines, adds, "With this event, we highlight how dedicated industry collaboration can truly leverage technology for humanitarian benefit."