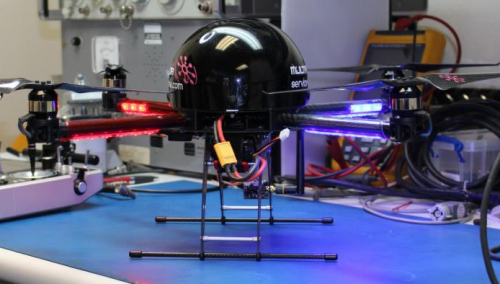 Robotic Skies says it has completed its first repair of a commercial drone and returned it to operational service.
The maintenance work was performed at Kings Avionics in Henderson, Nev. Kings Avionics is one of nearly 60 Robotic Skies service centers located across North America, Australia, New Zealand and South Africa.
Chris Haskell, an avionics repairman certified by the Federal Aviation Administration (FAA), performed troubleshooting on a service-drone G4 1.4 unmanned aerial system (UAS) to a U.S. customer and returned it to operation.
Haskell had previously received training on-site at the manufacturer's Hamburg, Germany, headquarters. The company also supported the repair process.
The UAS was repaired, calibrated, operationally tested and returned to service. The process involved airframe, power plant and avionics checks – which are commonly used in manned aircraft maintenance procedures to better assure airworthiness, says Robotic Skies.
'Now that we have completed our first return-to-service of an unmanned system, we are ready for more," says Brad Hayden, president and CEO of Robotic Skies. "The knowledge gained from troubleshooting and repairing this particular drone – and future unmanned vehicles – will be shared among the growing network of Robotic Skies service centers for future field service programs."
'At this stage, we need the FAA to fulfill its regulatory mission as previously promised so we can move this industry forward here in the United States,' he adds.