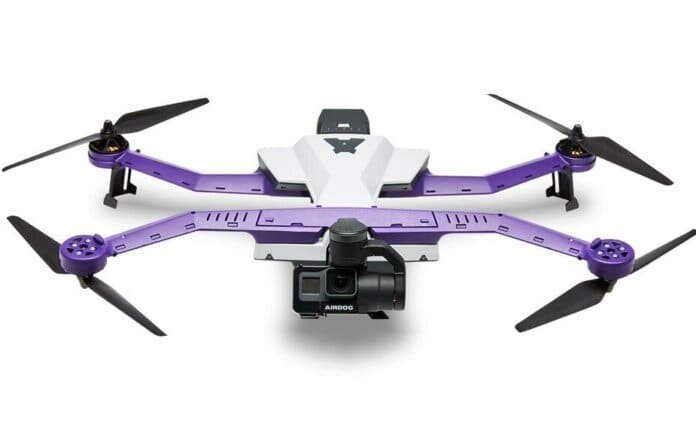 Following the success of its initial Kickstarter campaign for its auto-follow camera drone a few years ago, Airdog Inc. is launching its next autonomous drone, the Airdog ADII, built for completely hands-free operation.
Building on the first Airdog drone, the foldable ADII combines intelligent tracking, a durable design and all-terrain flight capabilities.
According to the company, the ADII is available exclusively on Kickstarter; complete production units are available for discounted purchase and are scheduled for August delivery.
Airdog says customizable flight trajectories allow for more dynamic angles, obstacle avoidance and unique filming perspectives. In addition, camera stabilization and an auto-record system offer smooth, framed footage even in challenging elements, such as high speeds, wind, water, and abrupt elevation and terrain changes, the company explains.
Designed to meet the needs of extreme sports, the ADII is suited for activities such as trail running, surfing, backcountry skiing, mountain biking, wakeboarding and motorsports. A lightweight, waterproof AirLeash tracking device allows for hands-free operation with simple controls, says Airdog.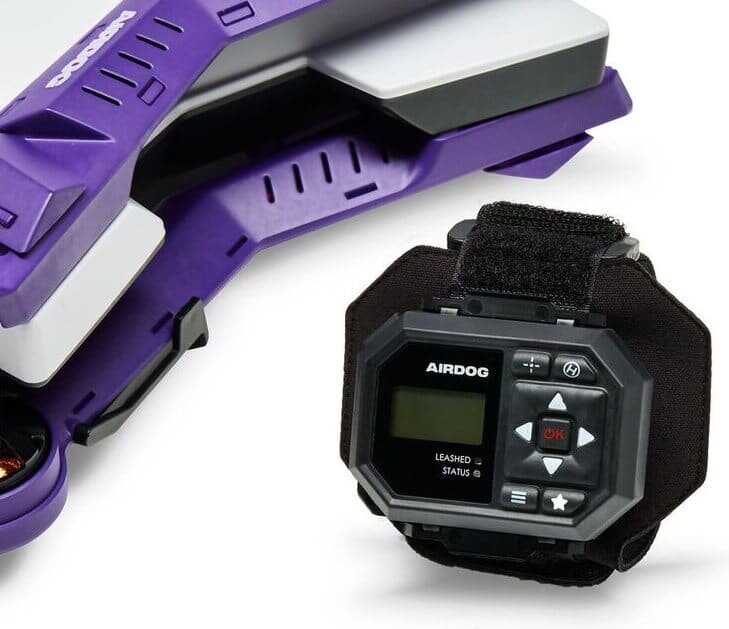 Edgars Rozentals, CEO of Airdog Inc., makes note of the company's "humble roots" on Kickstarter and says, "This is about the freedom from the constraints of having to operate flight and the camera manually. Whether you are alone or with friends, now everybody is part of the story. Human-like intelligence brought to self-shot video creation is the mission the Airdog team is on. The ADII is one step closer, but we're just getting started."