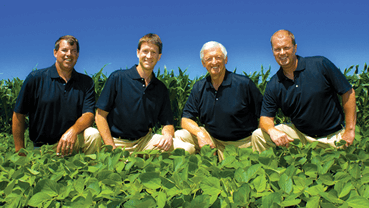 Beck's, a family-owned/operated retail seed company, is partnering with Indiana State University (ISU) to bring unmanned aerial vehicle (UAV) training to its employees.
Under the partnership, Beck's aims to have 50 pilots become certified by the Federal Aviation Administration (FAA) to assist customers with scouting their crops throughout the growing season. Beck's serves farmers in Indiana, Illinois, Ohio, Michigan, Kentucky, Tennessee, Iowa, Missouri and Wisconsin.
The company says it wants to have its employees not only federally certified but also trained to fly safely and efficiently – hence the partnership with Indiana State, which has an unmanned systems program and a long history of aviation.
"At Beck's, we're committed to using agricultural innovations to help our customers succeed," says Jim Love, Beck's light robotics manager. "Through the use of UAVs, we're able to help them determine cropping patterns and identify issues within their fields. This partnership with Indiana State University will allow us to make sure that the individuals operating those UAVs are trained at the highest level."
In an effort to continue supporting ISU in training future UAV pilots, Beck's has also donated a drone for use in the university's unmanned systems program.
"The Federal Aviation Administration's Part 107 rule has created quite a demand for trained and knowledgeable remote pilots, or small UAS operators," adds Richard Baker, executive director of the Center for Unmanned Systems and Human Capital Development at the university. "ISU is excited about our partnership with Beck's, and we wish them great success. Our faculty and students see this relationship as another way to demonstrate the capabilities of small UAS and their potential impact in food production."
Photo courtesy of Beck's: Dr. Kevin Cavanaugh, director of research; Scott Beck, president; Sonny Beck, CEO; and Tom Hooper, director of business