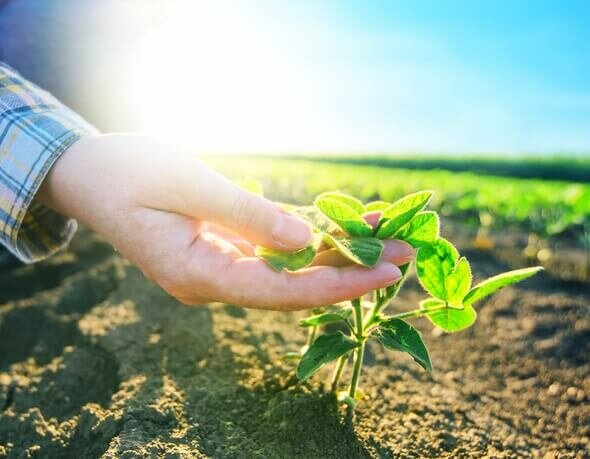 Agribotix, a drone data processing company based out of Colorado, has announced a pilot program to expand an existing partnership with The Climate Corp., a subsidiary of Monsanto Co., to bring aerial imagery to farmers across Brazil.
Under an agreement between Agribotix and Sensix, a drone-enabled monitoring solutions company, Sensix will use its locally manufactured drones to survey more than 5,000 hectares of corn and soy fields in several Brazilian states.
Agribotix will process the imagery and return results in hours, showing farmers where their crops are healthy and where they need attention. These results will be available in FarmLens, Agribotix's software platform. Farmers can also choose to share images to The Climate Corp.'s Climate FieldView, where they can view them alongside other data layers, including planting and yield data.
Carlos Ribeiro, executive director of Sensix, says, "This pilot program will demonstrate how drones can provide actionable information for crop management and prove the value of the results they can deliver to farmers through digital offerings such as Agribotix's FarmLens and the Climate FieldView platform."
In May, The Climate Corp. announced a U.S. partnership with Agribotix, enabling farmers to share aerial imagery data with their Climate FieldView accounts from Agribotix. This gives them the ability to access all of their data in one place and look at a deeper analysis of how their crops are performing in-season, identify potential yield-limiting factors and take action early to protect yield.
"Expanding our reach in Brazil through our partnerships with Sensix and The Climate Corp. enables us to bring innovative field imagery to a substantially larger number of farmers since Brazil is one of the world's largest agricultural producers. This pilot project will demonstrate to farmers the value of using aerial imagery and the power of data-driven decision-making on the farm," says Lou Faust, CEO of Agribotix.
The pilot project in Brazil is running September through early 2018 so farmers and the partners involved can get a complete season's worth of aerial imagery.