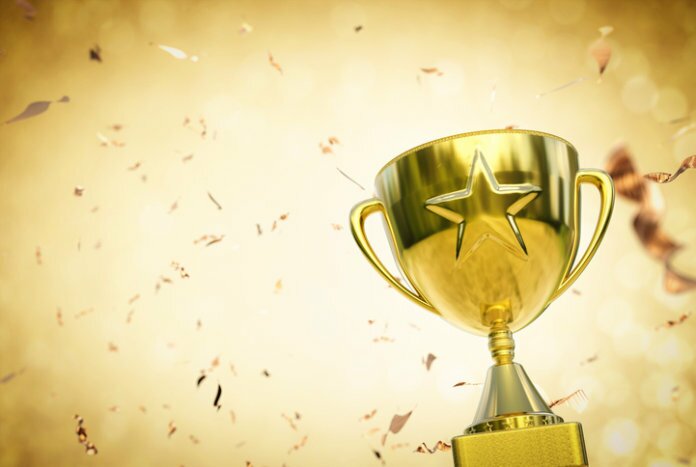 The Commercial Drone Alliance has announced the winners of its inaugural "Industry Heroes" awards, recognizing those in the commercial unmanned aircraft systems (UAS) industry who have made significant contributions toward the broader adoption of the technology for commercial applications. Beginning this year, the awards will be announced before both days' keynote presentations at Drone World Expo.
According to the group, the following people are being honored for their innovation in showcasing unique use cases, encouraging women and younger generations to join the drone community, and helping promote drone use for disaster management and saving lives:
End User Innovator of The Year: Mark Bathrick of the U.S. Department of The Interior (DOI)
Woman Innovator of The Year: Dyan Gibbens of Trumbull Unmanned
Drones for Good Innovator of the Year – Justin Adams of Kovar and Associates/CRASAR
As director of aviation services, Bathrick leads a nationwide aviation services business for the DOI, which manages over 500 million acres of public land across the U.S. and its territories. Bathrick has more than 25 years' experience in UAS, and under his leadership, the DOI has employed drones across more than 25 distinct mission applications and 12,000 flights.
Gibbens is CEO and founder of woman-, veteran- and minority-owned Trumbull Unmanned. She is an Air Force Academy graduate who possesses a decade of technical experience in acquisitions and aerospace program management within the Department of Defense. She is also a pilot and former member of the Air Force Parachute Team. For several years, her research and work has focused on UAS integration, and her initiatives this year have been focused on women in drones, STEM, drone integration and veterans. Gibbens co-founded the Women of Commercial Drones organization, worked with industry partners to develop content for a global STEM initiative and hosted "drone camp" at Rice University for three years running.
In addition to his work at Kovar and Associates, Adams is director of operations for UAS at the Center for Robot Assisted Search and Rescue (CRASAR), a Texas A&M Engineering Experiment Station Center whose mission is to improve disaster relief through the development and adoption of robots and related technologies. He recently served as CRASAR's director of UAS operations for Hurricane Harvey disaster response and as deputy UAS operations manager for Hurricane Irma disaster response. In total, he managed the air operations for 119 flights during Harvey and 247 flights during Irma.
"The entire commercial drone community should be commended for the progress this industry has made over the past year," says Lisa Ellman, co-executive director of the Commercial Drone Alliance. "Despite significant challenges, we've managed to grow and pioneer new use cases that build momentum for an exciting future. The people recognized today have raised the bar and are examples all of us can be proud of and point to as proof of our efforts."
"Drones are one of the sectors in the technology industry that really challenge the imagination's limits for what's possible with these amazing machines," adds Gretchen West, co-executive director of the alliance. "The winners of our first Industry Heroes award are all innovators in their respective industries and for how they've applied drones to radically streamline government services, help support women's initiatives and even save lives."