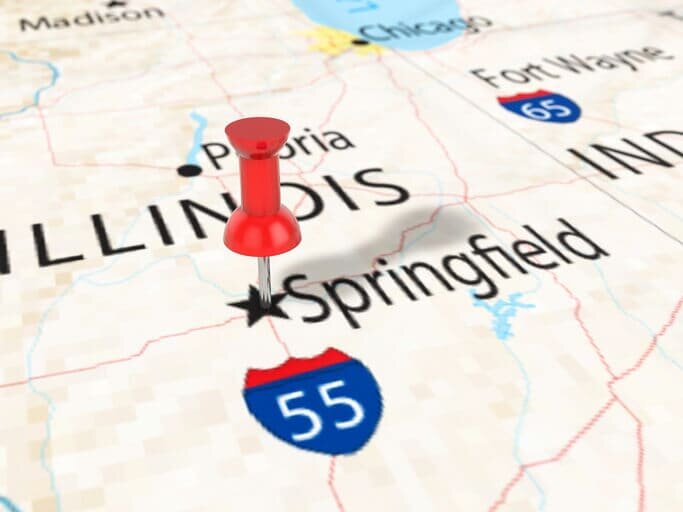 Measure, a U.S. provider of drone services for enterprise customers, has announced its first franchise location, which will open on Sept. 25 in Springfield, Ill.
According to the company, Measure Springfield will provide local, face-to-face service for businesses in central Illinois that are interested in bringing drone operations into their business.
The franchise's primary focus is on the telecommunications, construction, energy and agriculture sectors. Applications in commercial real estate, insurance, media and disaster response will also be available. The company explains that its turnkey drone services allow businesses to take advantage of the benefits of the technology without the time, expense and experienced personnel required to manage their own drone programs.
Franchise owner and commercial pilot Troy Reiser is a Springfield native and the former CEO of a South Africa-based airline. Jackie Reiser, his wife and the franchise's co-owner, is a marketing specialist and fellow Southern Illinois University graduate whose background includes 18 years with Unilever PLC. Chief pilot Bryan Alexander is a U.S. Air Force veteran who began flying unmanned aircraft systems (UAS) as a contractor for the U.S. Navy in 2012 and has been focusing on commercial UAS for the past three years.
"Our franchising program is designed to build a nationwide drone services network that can provide efficient, quality aerial data collection to clients anywhere in the country while also ensuring adherence to strict operations, maintenance and safety criteria," comments Dan Rothfeld, Measure's senior vice president of franchising. "With the Reisers' aviation and business backgrounds, as well as Bryan's commercial drone credentials, Measure Springfield will be a strong link in the chain we're building to advance the use of drone technology in the business world."