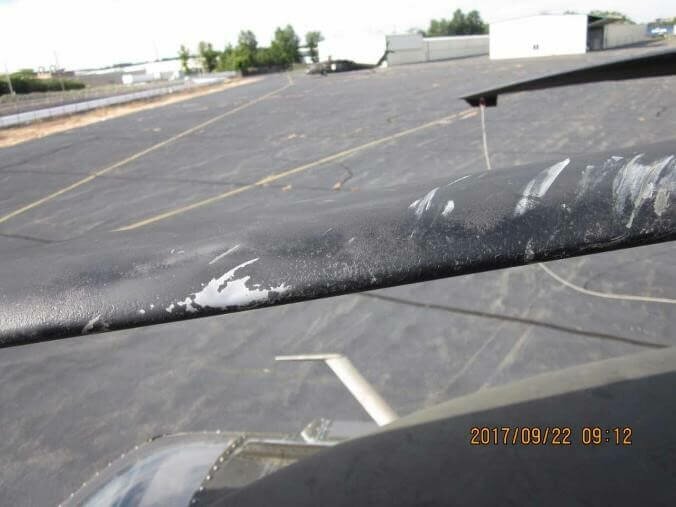 Following a few weeks of speculation on the legitimacy of the claim, the National Transportation Safety Board (NTSB) is reporting that a DJI Phantom 4 drone did collide with an Army UH-60 helicopter last month.
According to the NTSB, at approximately 7:20 p.m. on Sept. 21, the unmanned aerial vehicle (UAV) and the helicopter collided east of Staten Island, N.Y.
The agency says the Army helicopter sustained damage to its main rotor blade, window frame and transmission deck. Furthermore, a motor and arm from the DJI Phantom 4 were recovered from the helicopter.
The NTSB says it was notified of the incident Sept. 22 and began its investigation that day. In the following days, investigators were able to identify and subsequently interview the UAV operator, who provided data logs for the flight.
The NTSB says it is investigating the incident because the drone was a civilian aircraft. DJI and the Federal Aviation Administration (FAA) are also participating in the investigation, the agency notes. In addition, the Army is conducting a mishap investigation.
The NTSB's investigation is ongoing, and investigators are reviewing air traffic control radar data, flight data from the helicopter, the flight data logs provided by the drone operator, and FAA airspace and temporary flight restriction documents.