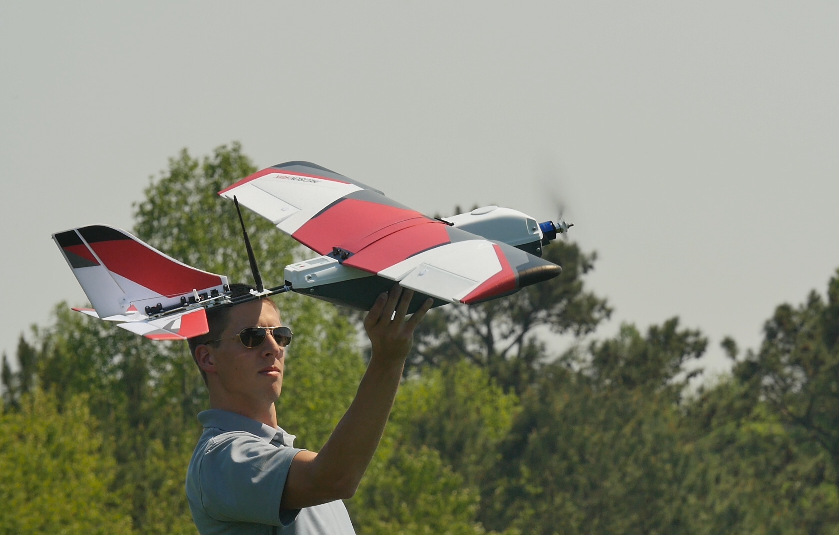 Drone intelligence and technology company PrecisionHawk has announced its expansion into new markets beyond agriculture. Now, the company is also focusing on construction, insurance, energy and government.
To help support the expansion, PrecisionHawk is adding to its "Smarter" drone and data packages. The pre-assembled packages for the construction, insurance, energy and government sectors include a drone, PrecisionHawk's suite of advanced sensors, and integrated flight and data analytics software:
Smarter Construction Package: Generate as-built 3D models with photogrammetry data and integrate those models across all phases of a project, from pre-construction to project hand-over.
Smarter Insurance Package: Create 3D imagery, combined with analysis tools and modeling methods, to quickly and efficiently deploy loss-adjustment resources after a natural disaster or property damage following a natural disaster.
Smarter Energy Package: Cover a large area in a systematic way to map and assess the environment or inspect pipelines and power lines to proactively identify encroachment and sink spots and inventory assets.
Smarter Government Package: Attach advanced sensors such as LiDAR and thermal to better understand, predict changes and plan for the built world and environment.
Smarter Agriculture Package: The original Smarter package – support decision-making throughout the season, such as optimizing inputs, reacting to threats, improving variable rates, increasing efficiency of crop scouting and estimating yield.
To deliver the Smarter packages, PrecisionHawk is expanding its partnership with DJI by coupling easy-to-use hardware with advanced analytics tools. PrecisionHawk is now offering its Smarter packages as a monthly subscription.
After gaining recognition in agriculture and seeing early market momentum in other industries, PrecisionHawk says it called on Michael Chasen, former CEO and co-founder of Blackboard, to scale PrecisionHawk's products, services and strategy.
"PrecisionHawk is well positioned to help businesses navigate the complex landscape of drone technology," says Chasen, PrecisionHawk's CEO. "As industry pioneers, from being the first to fly beyond visual line of sight to building sophisticated geospatial products, our team is thinking beyond how business is done today to how it will be done in the future."
In a separate announcement, PrecisionHawk says it is making strategic moves to provide customers with a drone LiDAR solution that matches or exceeds standard manned aircraft data outputs.
The company has hired LiDAR expert Jamie Young as director of LiDAR services. Young, who will lead PrecisionHawk's new LiDAR team, has over 20 years of experience with geospatial firms and has worked across all aspects of LiDAR, including sensor development, applications development, data acquisition and data processing, says PrecisionHawk.
PrecisionHawk has also integrated and added the mini-vux LiDAR by Riegl into its service offering. The LiDAR device has a positional system that doubles efficiency by collecting data at a higher altitude and improves data accuracy by nearly five times that of any competitive solution on the market, PrecisionHawk claims. This allows the company to deliver survey-grade data to its engineering clients.