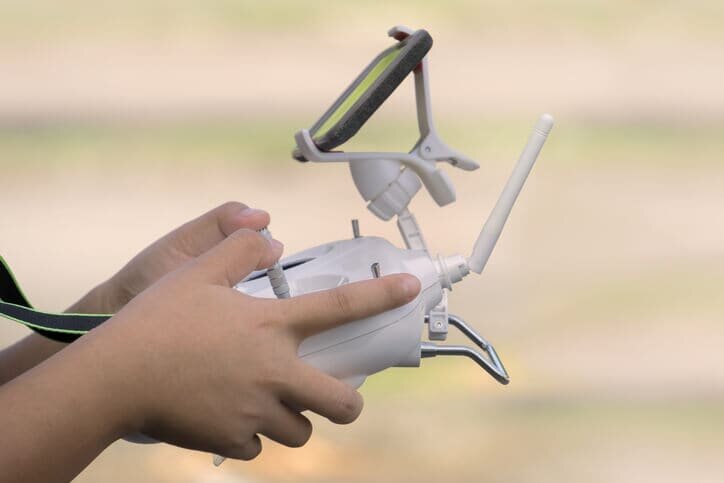 Citing the emergence of peak hurricane season, the North Carolina Department of Transportation's (NCDOT) Division of Aviation (DOA) says it is teaming up with the Highway Division 1 Office to bring drones to natural disaster response efforts along the Outer Banks.
Recently, a team from the DOA's unmanned aircraft systems (UAS) program office collaborated with the Division 1 Geographic Information Systems team on a test exercise designed to explore the benefits of drones as a disaster response planning tool.
Three drones were flown by the UAS team over the uninhabited sections of N.C. 12 on Hatteras Island between the Bonner Bridge and Buxton. Footage was gathered of the beach, roadway and sound to later be compared to drone footage taken after a disaster such as a hurricane or nor'easter.
According to the NCDOT, this type of imaging is traditionally performed by manned aircraft. Drones would not replace manned aircraft but would work in tandem to fill a special niche: providing quicker responses and more low-level, small-area surveys, the department says.
Given the speed at which conditions can change on the coast, having an information-gathering tool that can be quickly and easily deployed could prove invaluable the next time a major storm hits, says the NCDOT. The goal is to help emergency response planners make decisions on where to most effectively distribute their resources and efforts during an event.
"Both teams learned a lot about operational logistics on the Outer Banks' unique environment, which would be applied to an actual natural disaster event," says Basil Yap, UAS project manager. "Conditions here can change fast in a storm, and we feel confident that drones can handle the rapid-response data-gathering that emergency responders will need to make informed decisions."
The department notes that the drones were flown below 400 feet, during the day, and never over any homes or people. Permission from the National Park Service was secured for flights over wildlife refuge areas.