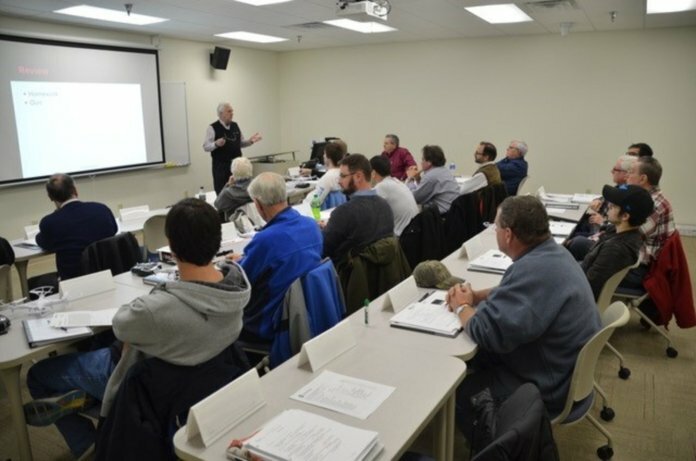 The federally designated unmanned aircraft systems (UAS) test site in Nevada and the Nevada Institute for Autonomous Systems (NIAS) have entered into a partnership with New York-based training and education provider SkyOp LLC to offer drone training on the West Coast.
Las Vegas will serve as the West Coast-affiliate training center under the partnership. According to the partners, the collaboration will give businesses, educational institutions and workforce development programs the ability to offer a knowledge-to-action curriculum for those who want to enter the commercial drone industry.
NIAS' industry experience will be combined with SkyOp's proprietary courses, Intro to sUAS and Remote Pilot Knowledge Test Prep. SkyOp LLC was recently one of six finalists in the GENIUS NY Competition, a business accelerator program funded by Empire State Development. The company was awarded an investment of $250,000.
Courses will be offered beginning in August. Intro to sUAS is a hands-on flight training course done indoors to provide an environment in which students can become proficient in basic UAS flight maneuvers before moving outdoors. Remote Pilot Knowledge Test Prep prepares students to pass the Federal Aviation Administration's (FAA) knowledge test required for the commercial use of drones.
"The Nevada Governor's Office of Economic Development is pleased to support the addition of these vitally important workforce training programs to support Gov. Sandoval's vision of the New Nevada," says Tom Wilczek, aerospace and defense liaison at the Governor's Office of Economic Development.
Dr. Chris Walach, director of the Nevada UAS test site, adds, "UAS workforce development is the engine that will grow the Nevada UAS industry. You can't grow an unmanned aviation industry without creating a highly trained pilot workforce. These highly trained pilots will be critical to safely integrating unmanned aviation into the National Airspace System."