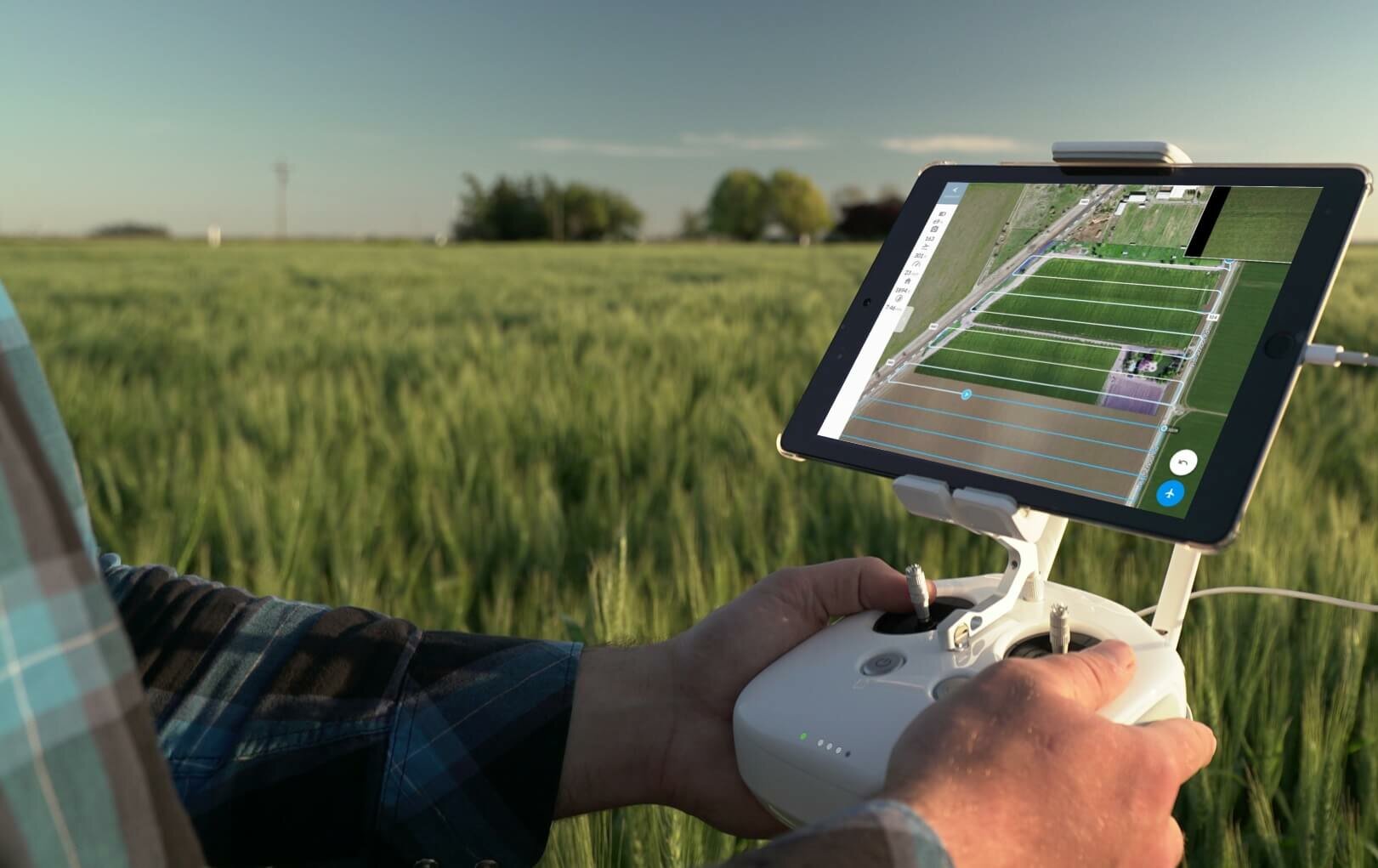 In coordination with the spring growing season, DroneDeploy has announced the beta release of its new Fieldscanner product for real-time drone mapping.
With Fieldscanner, which is available as part of DroneDeploy's iOS app, farmers can use any DJI drone to create a map of their fields as the drone flies. In turn, they can view insights before the aircraft lands.
Built for use in the field, the product can operate completely offline and does not require cellular or data coverage, the company notes.
"Growers have been asking for real-time, in-field mapping for a long time, and we're excited to be the first company to deliver a solution," comments Mike Winn, CEO of DroneDeploy.
According to the company, Fieldscanner uses DroneDeploy's existing automatic flight planning for DJI drones and adds local processing on the drone and mobile device to create a low-resolution Fieldscan as the drone is flying – instead of requiring the user to process imagery into a map at a computer after the flight.
Once the drone lands, the Fieldscan informs crop scouting and helps growers take notes in the field. Growers can use it to spot variability in their fields, see their location as they navigate to specific areas for ground truthing, and (if a data connection is available) pin notes and photos of findings directly to the map. If they need greater precision, they can still take the imagery captured during flight and upload it to DroneDeploy to process a high-resolution map and 3D model.
With the ability to provide an instant, on-demand view of farmers' fields, Fieldscanner can, for example, spot weeds and pests, detect plant stress, evaluate crop damage from weather events, or monitor dry-drown, explains DroneDeploy.
The Fieldscanner beta is being rolled out to all DroneDeploy customers for use with DJI drones and iOS devices.
Chad Colby, Central Illinois Ag general manager, who helped test the Fieldscanner before its release, says the technology delivers "real-time data directly from your drone right to the tailgate of your truck while the drone is in flight."
"Testing this product, I knew this was a game-changer," he adds. "Fieldscanner just made a drone the ultimate scouting tool."