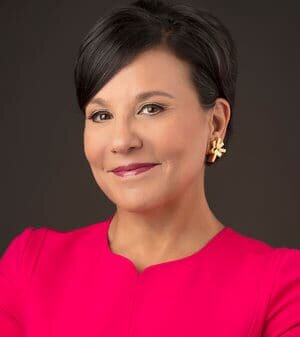 Measure, a provider of drone solutions for enterprise customers, is welcoming Penny Pritzker, founder and chairman of Chicago-based PSP Capital, to the company's board of directors, following an investment from PSP Growth, the venture and growth equity arm of PSP Capital.
Washington, D.C.-headquartered Measure, calling Pritzker "a respected entrepreneur and civic leader," previously served as U.S. secretary of commerce under the Obama administration.
"Penny Pritzker and PSP Growth bring a wealth of experience in building businesses, which is complemented by a highly relevant business network and direct knowledge of the many industries we serve," comments Measure's chairman and co-founder, Robert Wolf. "PSP Growth recognizes the incredible value drones can provide across the economy and was, in particular, excited by how Measure is putting military veterans to work today delivering value to customers."
The announcement follows Measure's recent launch of targeted services that provide customers in the energy, construction, infrastructure and media sectors with a suite of drone services and related actionable data and insights.
"Many businesses are recognizing that drones can revolutionize their industry, dramatically improving safety, data quality and productivity while also reducing costs and waste," Pritzker says. "These businesses recognize that they need a partner with technical, regulatory and logistical expertise required to capitalize on this new technology. Measure's solutions offer the benefits of drone data to customers without the complexity."
Brandon Torres Declet, CEO and co-founder of Measure, adds, "Early in our conversations, Penny Pritzker and the team at PSP Growth zeroed in on the value we are able to bring to Fortune 500 companies like Verizon and AES. She knows firsthand what it takes to grow and scale a company, and we are very excited to have the guidance and support of Penny and PSP Growth as we continue to introduce groundbreaking solutions and deliver value to our customers."