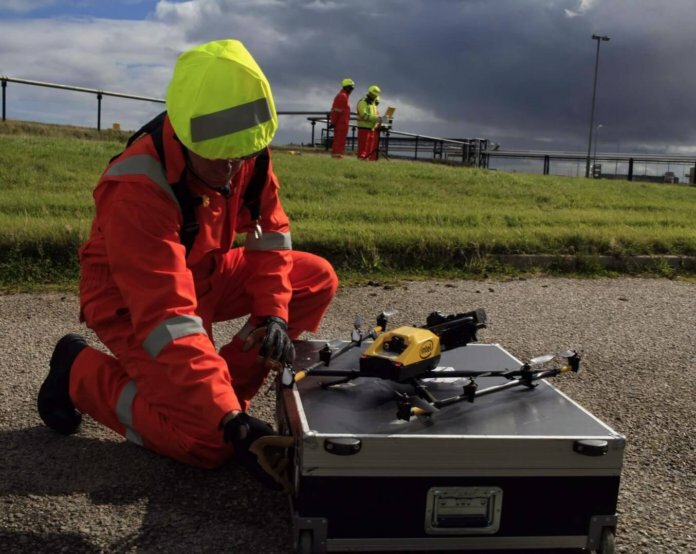 Cyberhawk, a Scotland-headquartered provider of aerial inspection and surveying, recently teamed up with Intel to successfully inspect a gas terminal in St Fergus, Scotland, by using drones.
As opposed to conventional inspection methods, the Intel Falcon 8+ system reduced employee risk, increased speed and accuracy, and saved $1 million-$5 million per day in potential production loss during the mission, the companies claim.

Traditional inspections of this scale require facility shutdowns, which could take days to weeks to bring the plant offline and make accessible for workers, who rely on harnesses and cable equipment to hang midair while manually collecting information on the structure, the partners explain.
"In the last 20 years that I've worked in the inspection industry, drones are the biggest single change we've seen to date," says Chris Fleming, Cyberhawk's CEO.
The Intel Falcon 8+ drone deployed for this mission captured 1,100 images, translating to 12 GB of data, over the span of one to two days. This would have typically taken a three-man team three days to achieve, the companies say. The captured analytics can then be used for asset maintenance, including pre-maintenance inspection, repair work, resource planning and maintenance prioritization.

"The way we conduct inspections is changing," says Anil Nanduri, vice president and general manager within Intel's New Technology Group. "Drones make inspection workflows faster, cheaper and safer. The technology is mature enough to be adopted into the workflows of our customers."