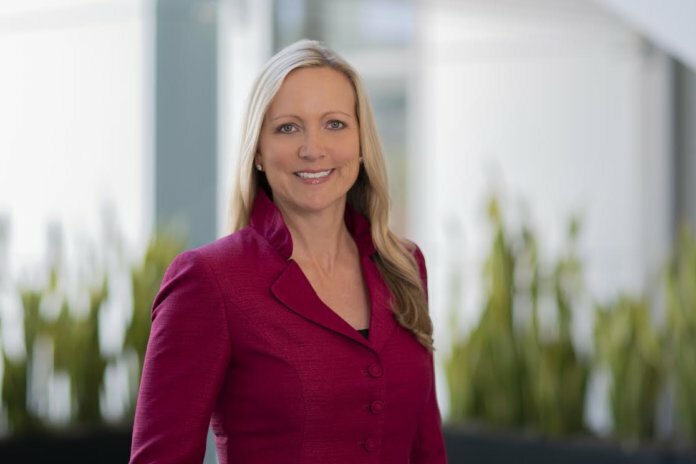 Drone industry veteran Gretchen West has joined Schiebel Aircraft Inc. (SAI), the U.S. subsidiary of the Austria-based Schiebel Group, as president and CEO.
According to SAI, West will help facilitate the growth of the company's CAMCOPTER S-100 unmanned aircraft system (UAS) in the U.S., with a focus on the defense, civil and commercial markets.
Most recently, West served as a senior director in the global UAS practice group at law firm Hogan Lovells. She is also currently co-executive director of the Commercial Drone Alliance. Earlier in her career, West served for more than a decade as executive vice president of the Association for Unmanned Vehicle Systems International, followed by vice president of business development and regulatory affairs at DroneDeploy.
"Gretchen has been at the forefront of the U.S. unmanned systems industry for 15 years and has advocated on behalf of the global community to reduce barriers to enable operations and general use," states Hans Georg Schiebel, chairman of the Schiebel Group. "With experience across multiple industries – defense, civil and commercial – Gretchen brings a wealth of knowledge and experience to SAI. We are thrilled to welcome Gretchen to our global team and to serve these new markets under her leadership."
"Having known the proven technology that the Schiebel Group brings with the CAMCOPTER S-100 UAS over the course of my career in the unmanned systems industry, I am thrilled with the opportunity to lead Schiebel Aircraft here in America," says West. "I look forward to working with the federal government to integrate our system, to demonstrate our capabilities to customers across all domains – defense, civil and commercial – and to develop a robust market for our unique and unparalleled UAS. The opportunities in the U.S. are great, and I'm excited to build out this company and team."