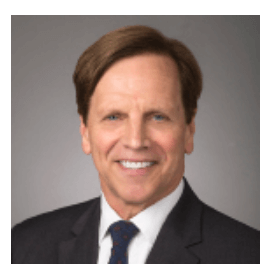 Law firm Akin Gump Strauss Hauer & Feld LLP has announced Clifford Sweatte as a new policy advisor in Washington, D.C. Formerly with the Federal Aviation Administration (FAA), Sweatte will advise Akin Gump clients on domestic and international unmanned aircraft systems (UAS) regulatory and compliance matters.
Sweatte was most recently an aviation officer and global lead for the World Food Programme's remotely piloted aircraft systems (RPAS) initiative, based in Rome, Italy. Previously, he also served as an RPAS technical officer at the International Civil Aviation Organization, where he was secretary for the UAS Advisory Group, which assists member states in developing guidance and best practices for their drone programs.
Earlier in his career, Sweatte served as an FAA aviation safety inspector and program manager for the agency's UAS Pathfinder beyond-visual-line-of-sight (BVLOS) operations in the Arctic. In this role, Sweatte performed marine mammal, ice and pipeline surveys with NASA, oil companies and BNSF Railway, allowing for milestone BVLOS drone flights.
"Cliff has a stellar reputation throughout the global aviation industry and will be a great addition to our UAS capabilities," comments Hal S. Shapiro, chair of Akin Gump's regulatory practice steering committee. "He will join with Jennifer Richter to bring tremendous experience to our clients throughout the unmanned aerial systems space. I am excited to have him with us."
Sweatte says, "Akin Gump has a very talented roster of lawyers and policy professionals who are intimately familiar with the key issues affecting the UAS industry. The opportunity to join such a respected and highly regarded team was one I could not pass up, and I look forward to putting my experience and skills to work on behalf of Akin Gump's clients."
Sweatte, also a licensed remote pilot, has flown as an international air carrier pilot. He also served as an airline union leader, developing safety programs with the FAA.