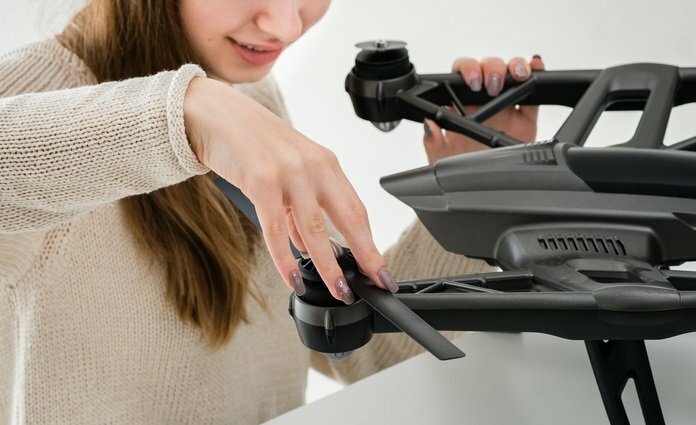 The Coastal Drone Academy, a program at Career Tech High School in Lincoln City, Ore., recently implemented the Unmanned Safety Institute's (USI) Small UAS Safety Curriculum.
The Coastal Drone Academy is a STEM extension program that teaches students to use drones to make a positive impact in the ocean and coastal communities that rely on a healthy marine environment, explains USI. Already in its second year, the academy has registered more than a dozen new student pilots, all of whom have hours of commercial flight time logged. Facilitating the curriculum will be Dr. Chuck Getter, a licensed remote pilot, high school teacher and coastal researcher.
"At USI, our mission is clear: to prepare students for high-skill and high-wage jobs in the burgeoning drone industry," comments Aaron Greenwald, president of USI. "The Coastal Drone Academy is a model example of how high schools across America can implement successful career and technical education programs with successful student outcomes, and USI is honored to be a part of their story."
The Small UAS Safety Certification is made up of four courses totaling over 180 hours of instruction. Students who successfully complete the program are eligible to take USI's credentialing exam leading to the Small UAS Safety Certification, an industry certification demonstrating expertise in the safe and professional application of remotely piloted aircraft.
Students are then enrolled in USI's Career Pathways Initiative, providing them with a direct link to employers who are looking for professional remote pilots. To date, more than 2,000 students have successfully completed the program, which has already been approved by several state departments of education. USI's program is currently being taught in more than 150 schools across 11 states. The company says it is also in the process of expanding the program into other states and is training teachers to facilitate the curriculum for the upcoming 2018-2019 school year.