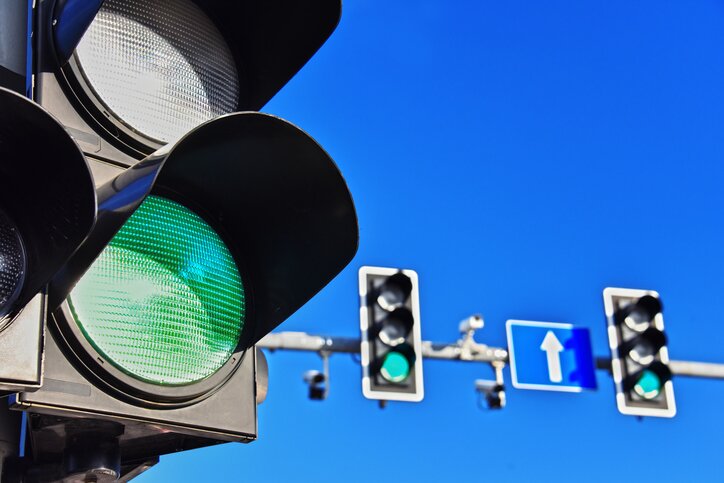 Since the Federal Aviation Administration's (FAA) Part 107 rules for commercial drone operations went into effect at the end of August, the agency has approved 185 applications for waivers to operate beyond the parameters of Part 107.
From Aug. 29 until now, the FAA has consistently been rolling out approvals to myriad industries. Though most are for nighttime operations, a few have been for other types of flights, including the operation of multiple unmanned aircraft systems (UAS) at once – the first of which was granted to Intel on Aug. 29 (along with nighttime flights).
In the same round of Aug. 29 approvals, BNSF Railway earned the right to operate beyond the visual line of sight (BVLOS) of the operator, as well as at night and/or "in reduced visibility and with reduced distance from clouds," according to the FAA's waiver approval. On the same day, PrecisionHawk, a provider of commercial drone and drone data platforms, inked approval for BVLOS operations. (Notably, both companies are part of the FAA's Pathfinder Program for advancing unmanned aircraft systems (UAS) integration.)
In addition, also in the Aug. 29 round was a waiver approval to CNN for drone operations taking place over people. Earlier this year, CNN launched a unit dubbed "CNN Aerial Imagery and Reporting," or "CNN AIR," which is dedicated specifically to newsgathering via unmanned aircraft.
Since Aug. 29, beyond the number of approvals of nighttime flights, the FAA approved Full Spectrum LLC – a Georgia-based production studio offering special events, such as laser and light shows – for the operation of multiple drones at once (as well as nighttime flights).
Micro Systems Inc., a Fort Walton Beach, Fla.-based subsidiary of Kratos Defense & Security Solutions, also gained approval for flying more than one UAS at a time.
On Oct. 6, the FAA rolled out waiver approvals to Massachusetts-based drone company CyPhy Works for nighttime operations, as well as operations of multiple drones at one time, and to Rajant Corp. – which describes itself as a "provider of pervasive, multi-frequency wireless solutions" – for flying multiple drones.
Earlier this month, Walt Disney joined the club by getting the OK to operate multiple drones at night. A few weeks after, Disney fellow waiver-approved Intel announced a collaboration in which they will bring a 300-drone light show to Disney World in Florida.
Most recently, Seattle-based DroneSeed got the green light for operating more than one UAS at a time. Additionally, Alphabet's Project Wing, inked the same approval.
Lastly, on Nov. 25, Helicopters West LLC of Tuscumbia, Ala., was granted the first approval of its kind: According to the FAA, the company is permitted to operate drones "from a moving land or water-borne vehicle" as long as the flights do not take place over heavily populated areas. In addition, the agency notes that the aircraft cannot transport anything (i.e., make deliveries).
Other notable approvals for nighttime flights include energy company Southern Co.; Auburn University's Aviation Center (which last year was given a Section 333 exemption to start a flight school dedicated completely to drones); the Academy of Model Aeronautics; the Utah County Sheriff's Office; and the Obion County Sheriff's Office of Tennessee.