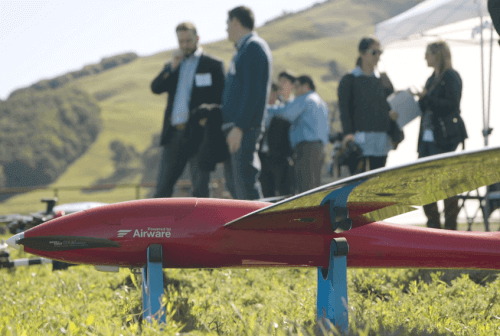 After seven years in business, San Francisco-based drone start-up Airware has closed its doors.
As reported by TechCrunch, citing an ex-employee, Airware was "ahead of the game trying to build their own software." In turn, "the drone hardware on the market wasn't sophisticated enough to actually produce the granularity of data they needed to test out their software/train their algorithms."
Airware also confirmed in a statement to TechCrunch, "Unfortunately, the market took longer to mature than we expected. As we worked through the various required pivots to position ourselves for long term success, we ran out of financial runway."
Founded in 2011 by Jonathan Downey, Airware describes itself as "an enterprise drone analytics company enabling enterprises to harness aerial data and turn it into valuable business insights that can be shared and acted on across sites, teams and geographies."
According to CrunchBase, the company had raised $110 million through more than 10 rounds of funding over the years. Notable investments came from Caterpillar Venture Capital, Andreessen Horowitz, First Round Capital, GE Ventures, Google Ventures, Intel Capital, John Chambers, Kleiner Perkins Caufield & Byers and Next World Capital.
In April 2015, Airware announced the release of its operating system for commercial drones, the Aerial Information Platform, combining hardware, software and cloud services. GE was then named Airware's first large enterprise customer, and in March 2016, Airware formed a new partnership with residential property insurer State Farm to test out the platform for rooftop inspections.
Not long after the launch of the Aerial Information Platform, Airware announced the Commercial Drone Fund in May 2015. The goal of the fund was to invest in companies that were "developing technologies critical to scaling the use of drones across a variety of commercial applications." The initial funding recipients were Redbird, a cloud data analysis company based in Paris, and London-based Sky-Futures, a provider of drone inspection services for the oil and gas industry. Then, in September 2016, Airware acquired Redbird, launching Airware's Paris office. In another notable partnership, Airware signed a global distribution agreement with mapping drone company senseFly in April 2017.
In a number of personnel changes over the years, Jesse Kallman, head of business development and regulatory affairs at Airware, became the leader of Airbus's new Airbus Aerial start-up in May 2017. Later that month, Airware announced a number of new executives, including Yvonne Wassenaar as chief operations officer, who then became CEO of the company after Downey stepped down in June 2017.
CrunchBase, which estimates 51-100 Airware employees, lists the company as officially closed on Sept. 14.