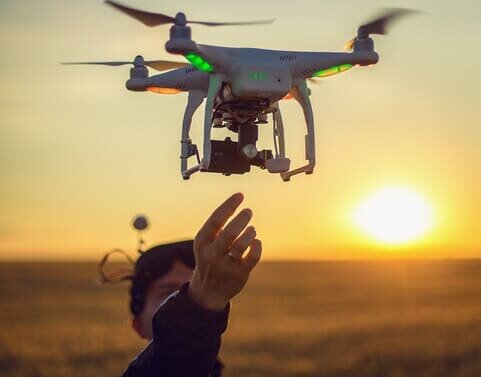 In an effort to help students prepare for careers in the growing drone industry, the Unmanned Safety Institute (USI) has formed a new partnership with DJI.
USI provides career and technical education (CTE) curriculum and industry certifications to students interested in a career as professional remote pilots. DJI will now be supplying unmanned aircraft systems (UAS) for the USI STEAM (science, technology, engineering, arts and math) educational program, tailored for high schools and colleges.
The course provides teacher credentialing, course materials and now DJI drones to educational institutions throughout the U.S. Students who successfully complete at least 155 classroom hours in the program are eligible to take USI's credentialing exam, leading to the Small UAS Safety Certification, an industry certification demonstrating expertise as a professional remote pilot. According to USI, the certification then makes them highly qualified for careers in the UAS industry.
"The Unmanned Safety Institute is proud to announce this partnership with DJI to support teachers and students in high schools and colleges across the country," says Aaron Greenwald, president of USI. He notes that the partnership offers a "turnkey solution for educators."
Romeo Durscher, director of education at DJI, adds, "This program will provide educators with the tools they need to give students hands-on experiences with technology that is becoming pervasive across a wide variety of industries, including construction, agriculture, insurance and emergency services."