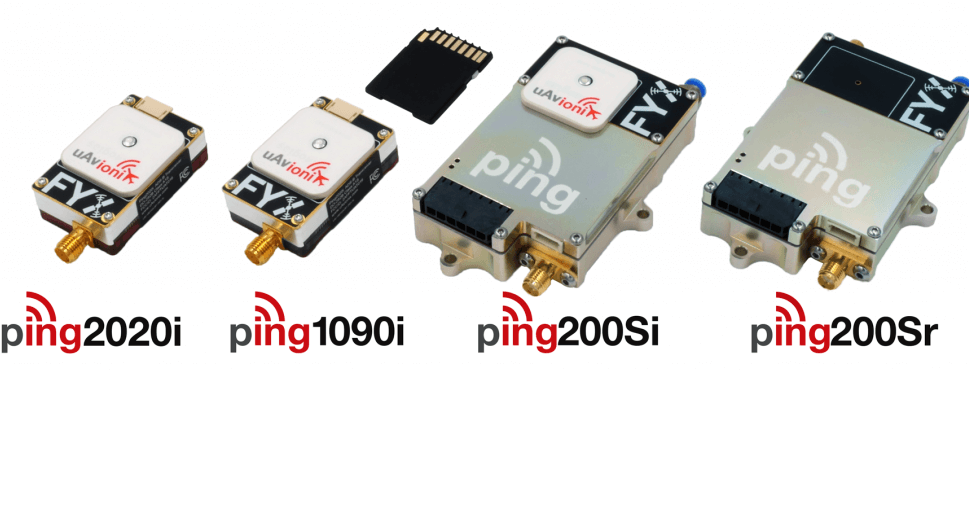 Palo Alto, Calif.-based uAvionix Corp., a provider of avionics products for small unmanned aircraft systems (sUAS), has announced a new line of four integrated Ping transceivers and navigation products.
According to uAvionix, the Ping2020i, Ping1090i, Ping200Sr and Ping200Si products combine the existing transceiver product line of Ping2020, Ping1090 and Ping200 with the Technical Standard Order-certified FYXNAV GPS. The result is a smaller, one-piece form factor that reduces weight, on average, by 40% (compared with the two-piece installations).
The products also include a precision barometric altitude pressure sensor with accuracy beyond 80,000 feet, says the company.
"Our customers have asked for even smaller and lighter solutions; integrating the transceivers, GPS receivers, GPS antennas and barometric pressure sensors into a single form factor facilitates easier installation and lowers weight and power draw requirements – resulting in a longer usable flight time," explains Paul Beard, CEO of uAvionix.
According to the company, the integrated product line eases installation and integration into drones and provides options for customers to integrate it directly with the autopilot or use it as an automatic dependent broadcast surveillance (ADS-B) payload solution with no autopilot integration.
The new products will debut at AUVSI's XPONENTIAL in Dallas. They are now available to customers worldwide.