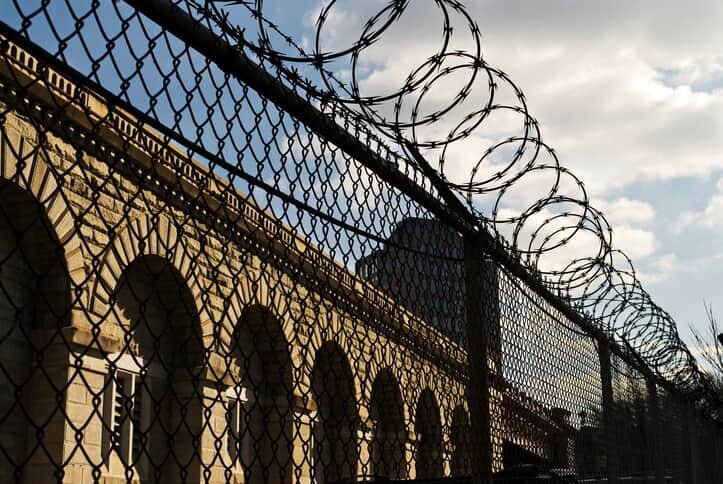 The Michigan Department of Corrections say they caught three individuals trying to use an unmanned aerial vehicle (UAV) to smuggle a cell phone and drugs into a prison on early Thursday morning.
Shortly before 4 a.m., two corrections officers claim they heard the sound of a drone in the yard area of the Richard A. Handlon Correctional Facility in Ionia. After the UAV dropped a package near a housing unit, the officers responded and notified additional staff. The drone then returned to the area where corrections officers had gathered and dropped an additional package near the same area.
Staff at the prison contacted local law enforcement, who responded and were able to detain a vehicle and arrest three individuals who were found near the prison, the department explains in a press release.
"Drones present a serious and constant threat to our prisons across the state. Our staff remain vigilant in their efforts to keep dangerous contraband from entering our facilities in all manners," says Heidi Washington, director of the Michigan Department of Corrections. "I am proud of the prompt and professional response of our staff and for the support and coordination with local law enforcement and the Michigan State Police to apprehend these individuals. Together, their actions kept not only our facility, staff and prisoners safe but the surrounding community, as well."
The Michigan State Police then assisted facility staff and members of the department's emergency response team in conducting a thorough search of the facility grounds and areas surrounding the facility after the incident.
"We will continue to work with our partners in the law enforcement community to ensure they have what they need to successfully prosecute these cases to the fullest extent of the law," Washington adds. "We will also continue our efforts to aid lawmakers in their efforts to strengthen laws regarding drones and their ability to introduce dangerous contraband into our prisons."