As part of a disaster-relief effort, the University of Vermont's Spatial Analysis Laboratory recently deployed an unmanned aircraft system (UAS) to map the site of an Amtrak train derailment.
According to a blog from the Spatial Analysis Laboratory, the crew was contacted by the Vermont Agency of Transportation on Oct. 5 after a train derailed in Northfield, Vt. A WCAX report says the train's engine and passenger car went into a brook and left several people with injuries.
Specifically, the crew operated the senseFly eBee, which created geo-tagged imagery for first responders.
The transportation agency called in the team at 11:50 a.m.; the flights began at 1:50 p.m; a keyhole markup language file with more than 280 photos of the site was given to incident commanders at 2:35 p.m.; and at 7:35 p.m.,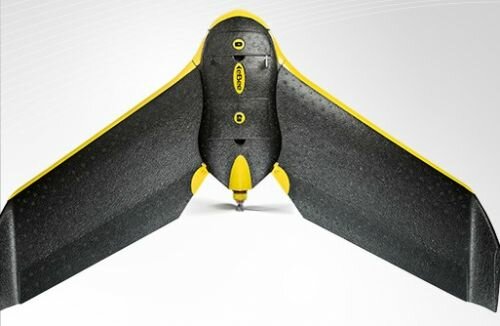 the team had produced an orthophotomosaic back at their lab.
"Although other assets were able to acquire overhead imagery and video, our UAS team provided a unique capability in that we were the only ones able to produce GIS-ready products suitable for mapping," the blog says.
The Spatial Analysis Laboratory says it partnered with Spatial Informatics Group, Applied Imagery, and Spatial Networks and has received funding from the U.S. Department of Transportation, the Vermont Agency of Transportation, the USDA Forest Service, and AmericaView. This effort marks the third time the lab's UAS team has been sent for disaster response.
Photo courtesy of the University of Vermont's Spatial Analysis Laboratory