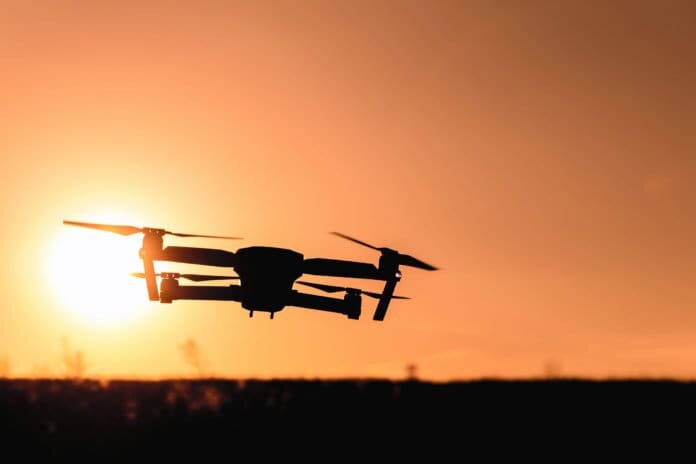 Four U.S. senators have rolled out a bipartisan bill designed to advance the development of the unmanned aircraft systems (UAS) industry and ensure the U.S. keeps pace in the development and implementation of the technology.
The Safe DRONE Act of 2017 is being introduced by U.S. Sens. Mark R. Warner, D-Va.; John Hoeven, R-N.D.; Catherine Cortez Masto, D-Nev.; and Dean Heller, R-Nev.
According to a press release from the lawmakers, the bill would do as follows:
Develop a trained UAS workforce: Directs the U.S. Department of Transportation (DOT) secretary to designate a consortium of community and technical colleges to expand the capacity of those colleges to train students for career opportunities in the UAS industry.
Coordinate federal UAS spectrum policy: Establishes an interagency working group – with a broad array of stakeholders – tasked with developing a cohesive federal policy to address the near- and long-term communications and spectrum needs to facilitate safe integration of drones into the National Airspace System.
Advance unmanned traffic management (UTM): Directs the DOT secretary, in coordination with NASA, to develop an implementation plan within one year to achieve full operational capability of UTM.
Enhance UAS safety and security: Establishes an interagency working group involving relevant federal security agencies to develop recommendations for enhanced safety and security of expanded small UAS operations beyond visual line of sight and over people. It requires that the FAA release rules within one year of enactment.
Provide UAS registration authority: Gives congressional authorization for the FAA to continue its registration and marking requirement for small UAS but provides certain exemptions for the model aircraft community.
Extend research opportunities at test sites: Extends congressional authorization of the FAA-designated UAS test sites through FY 2024 and allocates $14 million in federal funding for research and development through the sites.
Support emergency operations guidelines: Emphasizes congressional support for clearly defined FAA rules allowing for civil and public operators to deploy UAS to assist emergency response operations.
Continue the development of the UAS industry: Exempts rules primarily related to UAS operations from President Donald Trump's "one-in, two-out" executive order to allow for the continued development of the UAS industry through establishing new federal rules for operations.
"Not since the nascent days of the cell phone industry have I seen technology with as much transformative potential as unmanned systems," comments Warner in the press release. "As the UAS industry continues to develop at a rapid pace, we need to ensure the U.S. is well positioned to keep pace with the technology so this development doesn't just go overseas."
"The UAS industry needs legal and regulatory certainty – both to realize the benefits of this technology and to ensure its safe private and commercial use," adds Hoeven.
Speaking out in support of the bill are the Association for Unmanned Vehicle Systems International (AUVSI); the Small UAV Coalition; and Virginia Tech's Mid-Atlantic Aviation Partnership (MAAP), which operates one of the seven FAA-designated UAS test sites.
"This legislation includes several key provisions to further the nation's global lead in commercial unmanned aircraft systems," says Brian Wynne, president and CEO of AUVSI, in a statement. "These initiatives will help expand the training, research and public policy needed to support the thousands of jobs the industry is forecast to create and integrate the thousands of UAS that are anticipated to be flying in our nation's airspace during the next several years. We appreciate the senators' efforts to enable the expansion of commercial UAS so that businesses and individuals across the country can realize its full potential."
Likewise, the Small UAV Coalition says it "thanks Sens. Warner, Hoeven, Cortez Masto and Heller for their leadership on UAS policy development and commitment to innovation in the United States."
"As Congress begins the FAA reauthorization process, we look forward to continuing to work with all members and the FAA to advance a regulatory framework that enables U.S. leadership in the research, development, production and application of commercial UAS technology," the group continues.
"The UAS industry is widely expected to drive economic growth and human capability across multiple sectors," notes Mark Blanks, director of MAAP. "We've seen this tremendous potential firsthand at the test site. But as a relatively young industry, it needs federal coordination and regulation to smooth the way for growth and guide development, particularly in key areas like UAS spectrum policy and unmanned traffic management. This bill lays the groundwork for deliberate, rational and significant progress."