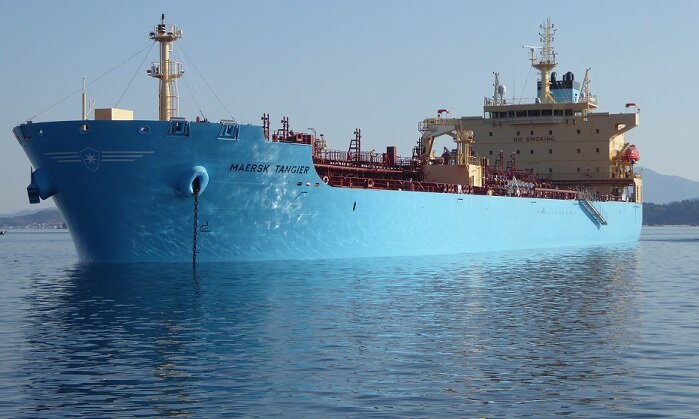 Maersk Tankers – which owns and operates a fleet of product tankers and is part of the Copenhagen, Denmark-based Maersk Group – says it recently completed a parcel delivery via drone to a vessel at sea.
Maersk Tankers says it faces high costs for onboard delivery of small parcels, which are filled with urgent spare parts, mail or medicine. Thus, it is testing unmanned aerial vehicles (UAVs) to see if they can become part of the supply chain for the company's vessels.
This test delivery, using a UAV from French company Xamen, took place near Kalundborg, Denmark, and was approved by Danish authorities. Because of bad weather conditions, the team could not launch the drone from the shore as planned; instead, the parcel was successfully dropped from a height of five meters onto the vessel after having flown in from a tugboat.
"Costs for a barge are, on average, $1,000 and can easily go up to $3,000 or more," explains Markus Kuhn, supply chain manager at Maersk. Considering the company has roughly 100 vessels, he says, "the savings potential could be substantial."
Maersk Tankers also notes the potential of the technology for inspections, such as identifying cracks in vessels early on and avoiding higher costs if the problems are discovered later. Maersk says its oil and drilling businesses have also been testing UAVs for inspections, such as flare tips or other installations.