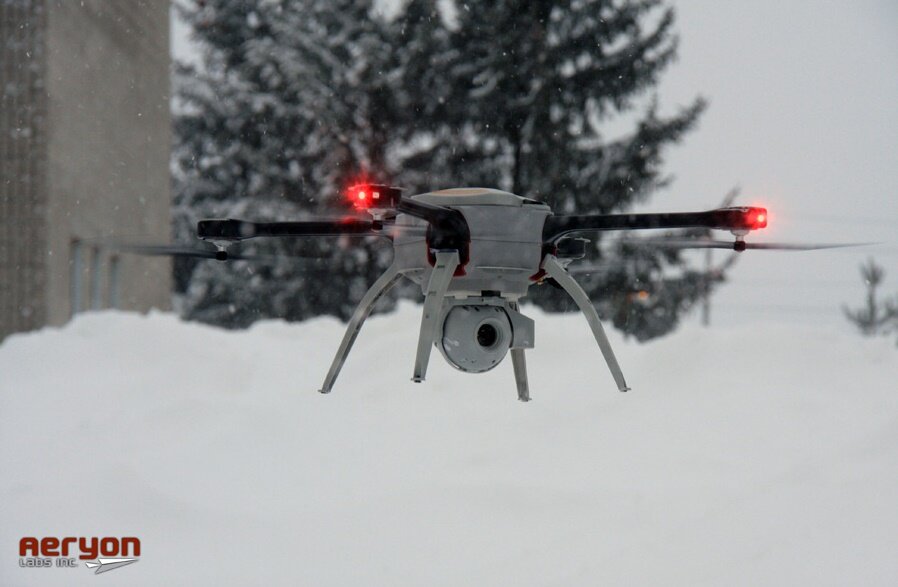 Waterloo, Ontario-based small unmanned aircraft systems (sUAS) provider Aeryon Labs Inc. has appointed Bill McHale CEO of the company. In turn, current CEO Dave Kroetsch will take on the role of Aeryon's first chief technology officer (CTO).
Bringing more than 20 years of experience to Aeryon, including CEO positions with multiple software and hardware companies, McHale was most recently chairman of the board of Masternaut, a Software as a Service-based telematics and mobile resource management solutions company, where he served as CEO in early 2015.
From 2010 to 2013, McHale was CEO of Actix, a provider of mobile optimization software, which he joined in 2007 as a member of its board of directors. Earlier in his career, McHale served as CEO of DSET Corp., a provider of telecommunications software, and as CEO of Cerebus Solutions, an artificial intelligence platform developer. McHale was a business major at Villanova University before serving in the U.S. Navy and reaching the rank of lieutenant. He is also a Vietnam veteran.
"Following steady growth since its launch in 2007, Aeryon is well positioned to continue serving the military, public safety and energy communities," says McHale. "We have several exciting developments underway, and I look forward to working with the team as we continue to provide market-defining solutions to a growing number of customers. Our focus remains on making customers successful as they implement, operate and maintain sUAS."
Kroetsch will transition to the role of CTO, where he will focus on the solutions and capabilities of the company's drones and technology. Kroetsch, a founder of Aeryon, has an extensive engineering background that includes positions at companies including PixStream, Cisco Systems, VideoLocus and LSI Logic. He has an BASc and MASc in engineering from the University of Waterloo and began his career in Aerial Robotics in 1997, when he founded the Waterloo Aerial Robotics Group.
"Bill's wealth of knowledge and leadership will help us address growing demand for sUAS-based solutions," says Kroetsch. "This gives me an opportunity to focus more on developing our next-generation offerings as we look to bring the most value possible to customers seeking a solution seamlessly integrated with their operations."