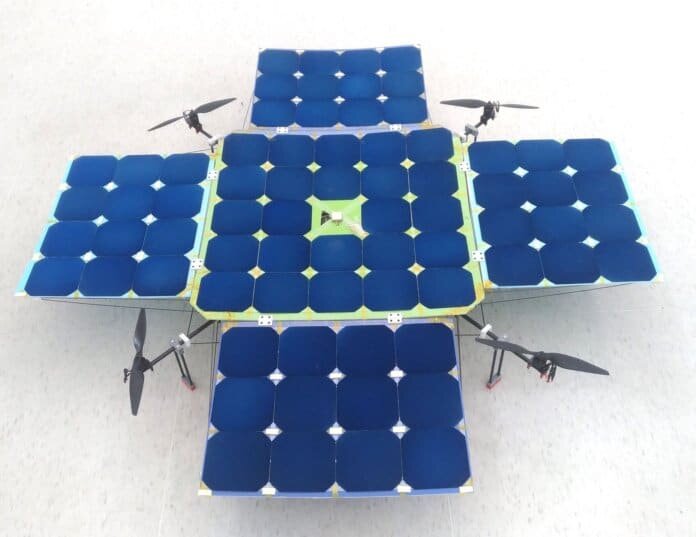 SolarDrone, a start-up established from National Taiwan University, says it has teamed up with experts in solar photovoltaics (PV) and unmanned aerial vehicle (UAV) technologies to increase the flight time of vertical takeoff and landing (VTOL) drones.
SolarDrone says its solar-powered quadcopters have been designed, engineered and programmed to extend the aircraft's flight time to hours, rather than a typical half-hour for a quadcopter of a similar size.
In order to achieve this, the team focused on developing a lightweight form factor and sufficient power harvested from solar PV panels – with no gasoline or battery power.
SolarDrone says because it is a VTOL drone, the aircraft does not require a runway. In addition, the foldable frame allows for easy transportation. Furthermore, the UAV has a gimbal-stabilized, 4K camera.
"At SolarDrone, we have combined the domain knowledge in the areas of photovoltaics, control and communications to significantly extend the flight time of drones," says Dr. Ching Fuh Lin, founder of SolarDrone. "With this achievement, it opens up the unlimited possibilities of what drones can do in the future."
The product will be showcased and launched at CES 2018's Eureka Startup Marketplace, where new technology trends are featured, the company notes.