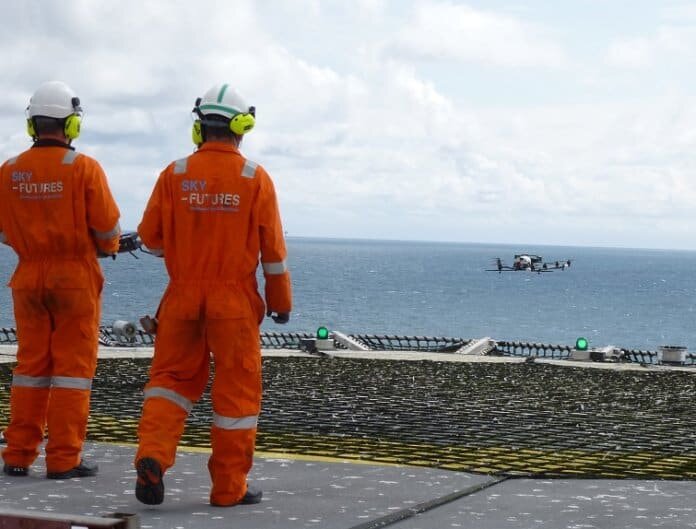 Sky-Futures, a provider of drone-based industrial inspections, has launched a partnership with Japan-based Mitsui & Co. Ltd., a trading, investment and service enterprise with 139 offices in 66 countries.
Under the collaboration, Mitsui will expand the use of drone-based remote sensing, industrial inspection and 3D asset management visualization in its global network of companies and clients in the energy, marine and infrastructure sectors.
"Our technology enables tracking and monitoring of highly complex infrastructure over its lifetime, automatically detecting defects and saving precious engineering time," says James Harrison, CEO of Sky Futures. "We're excited to be working with Mitsui to expand our global reach."
The partnership is backed by a $4 million investment from Mitsui as Sky-Futures continues to expand from its core offering of remote sensing and 3D modeling of infrastructure for maintenance to software, training, services and consultancy.
Sky-Futures, which has offices in both Houston and Middlesex, the U.K., currently provides industrial inspection services to clients including ENI, PETRONAS Carigali, Amey, E.ON, Costain, Lloyd's Register and Shell. The business also provides training to the U.K.'s emergency services, including Kent Police and Kent Fire and Rescue.
The partnership with Mitsui was launched during the U.K. government's trade mission to Japan and follows the recent launch of the first international Sky-Futures franchise, located in Malaysia.