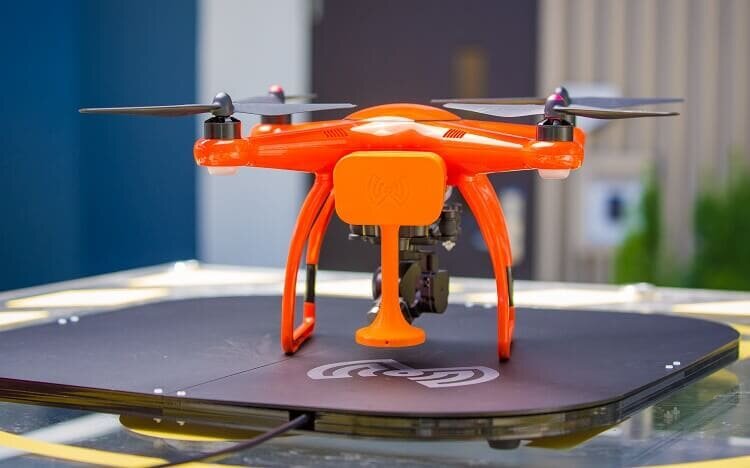 Seattle-based WiBotic, a provider of wireless power and battery intelligence solutions for the robotics industry, including for drones, has raised $2.5 million in a seed round.
The new investment round, led by Tsing Capital, also includes investments from Comet Labs and Digi Labs, as well as follow-on investments from W Fund, WRF Capital and Wisemont Capital. The new funds will be used primarily to enhance product development and increase sales and marketing activities.
WiBotic says its solutions enhance the uptime and working efficiency of robot fleets, which can be charged without human intervention – in turn, enabling them to operate 100% autonomously for long periods of time.
"For two-and-a-half years, we have been developing innovative solutions for the robotics industry, and I'm excited that several prestigious new investors are joining our team," says Ben Waters, CEO and co-founder of WiBotic.
The company says its solutions are customizable for specific types of long-term deployments – e.g., delivering medical supplies, conducting offshore oil and gas inspections, and responding to emergency situations.
For example, when a drone lands near the WiBotic wireless charging platform, it automatically detects its presence and wirelessly charges the battery – just as quickly, if not more quickly, than a standard plug-in charger, the company claims.
The solutions also dynamically monitor real-time battery parameters, such as state of charge and state of battery health, while capturing changes in battery performance over time. Customers can then use the data to develop and implement a battery management plan that optimizes the life of all batteries in a specific fleet.
"The robotics industry has an intense need for the wireless power and battery intelligence solutions that WiBotic has built," notes Michael Li, managing partner of Tsing Capital. "WiBotic has been gaining strong traction in several industries, and we see immense growth potential as the global robotics industry soars."
The company recently moved into a new engineering and testing facility at the University of Washington's CoMotion Labs incubator program headquarters. WiBotic will be demonstrating prototypes for several new products at AUVSI's XPONENTIAL in Dallas and has also been selected as a semifinalist at the event's "Startup Showdown."