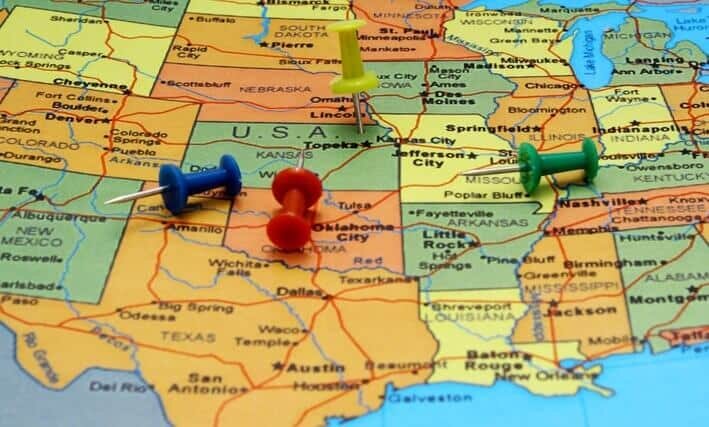 There are roughly 30 million people living in U.S. localities that have enacted their own rules for the operation of unmanned aircraft systems (UAS) – including many ordinances that conflict with already existing state and federal laws, according to a new report from the Center for the Study of the Drone, a research institution established by New York State's Bard College.
Authored by Arthur Holland Michael, "Drone at Home: Local and State Drone Laws" – the first of the center's three-part series on the "landscape of drone use and regulations at the local level" – says UAS rules have been established in 135 localities in 31 U.S. states (covering more than 30 million people). This includes cities, counties and municipalities that have enacted rules that "explicitly address" the use of the technology, as opposed to rules that "may affect" drones, such as Peeping Tom regulations, the report says.
Most of these rules (128 out of 135) "restrict private drone use and either exempt or do not mention law enforcement drone use." On the other hand, seven ordinances do, indeed, include law enforcement's or the government's operation of UAS. Out of these seven, four pertain only to law enforcement use (Syracuse, N.Y.; Pierce County, Wash.; Seattle; and Spokane, Wash.).
The drone center has also laid out the following statistics:
The most common local regulation pertains to operating UAS in public spaces, including 67 localities that restrict drones in areas including parks, roads and public buildings;
Of these, 30 localities have laws pertaining to drone use in parks specifically;
There are 31 localities that have banned the operation of UAS to "invade a person's privacy by conducting surveillance or recording private activities"; and
There are 49 localities that "restrict either the use of drones over private property or the use of drones to invade privacy in any way."
Meanwhile, Arizona, Delaware, Maryland, Michigan, Oregon, Rhode Island and Virginia have actually enacted regulations that "explicitly forbid local authorities from enacting certain rules regulating the use of drones," according to the report.
Additionally, there are three localities that have regulations in favor of furthering drone operations, the report says. For example, the report points to Antigo, Wis., which "promotes drone use and testing."
The report also reiterates that the Federal Aviation Administration (FAA) governs the rules of the airspace, including for hobbyist and commercial drone operators. Still, state and local legislators are increasingly bringing forth "additional rules that supplement the federal regulations" and, in turn, are imposing conflicts with rules already in place. The center warns that these conflicts could "potentially pose a challenge to the broad integration of drones into the National Airspace System."
For example, in February, California was met with another proposed drone bill from State Sen. Hannah-Beth Jackson that continued the age-old confusion surrounding federal preemption for drone regulations. The State Remote Piloted Aircraft Act would prohibit a UAS operator from interfering with manned aircraft operations; operating in a "careless or reckless manner"; constituting a "nuisance"; violating an "individual's right to privacy"; and trespassing. According to Damon Willens from law firm Anderson, McPharlin & Conners, this "laundry list" of rules would further criminalize types of UAS operations that are already preempted by state and federal laws – thus, "creating additional confusion by specifically refusing to preempt local laws."
Furthermore, in December 2015, the FAA produced a fact sheet on state and local regulation of UAS in order to clarify its "regulatory authority over matters pertaining to aviation safety."
However, the drone center report notes that the onslaught of local drone rules "does not appear to be slowing" due to the increasing use of drones, the "growing rate of drone-related incidents," and the sense that the FAA's rules "are not comprehensive and strict enough to prevent potential abuses of the technology."
The full Center for the Study of the Drone report can be found here.