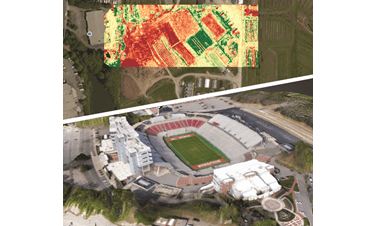 Go Unmanned, a Raleigh, N.C.-based unmanned aerial vehicle (UAV) company, has added DroneDeploy's software to its commercial mapping solutions.
Go Unmanned focuses on providing across-the-board solutions for UAV customers. It offers specialized hardware and software packages with training, support, repair and other services.
The company says DroneDeploy provides an easy-to-use, cloud-based option for aerial mapping. Specifically, Go Unmanned cites the "user-friendly interface" for processing data – such as for building 3D models or identifying crop infestations.
"DroneDeploy is a very simple mission-planning and data-processing software," says Asante Amaning, a Go Unmanned technician. "Flight data is uploaded to the cloud so that elevation, 3D and false-NDVI maps can be generated. The process is seamless."