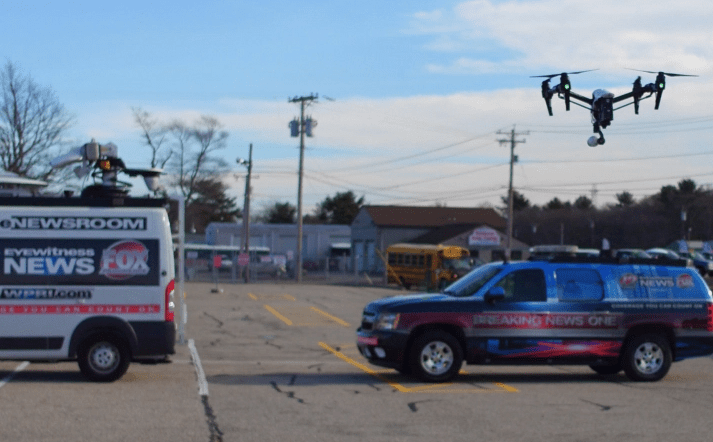 East Providence, R.I.-based WPRI 12 Eyewitness News is excited about its new DJI Inspire 1 drone, dubbed "Sky Drone 12," which the station is deploying "almost anywhere over southern New England."
Operated by meteorologist/remote pilot T.J. DelSanto, the unmanned aircraft system (UAS) is the first to be commercially used in the Providence, R.I.-New Bedford, Mass., television market, according to WPRI.
The station is using DJI's Zemuse X3 and Zenmuse Z3 cameras with the UAS, which cannot be flown over people, at night, more than 400 feet in altitude or beyond the visual line of sight of DelSanto. WPRI notes that the cameras can provide 4K video and 12-megapixel still photos.
As for the type of news the Sky Drone 12 will cover, the station states the following: "The sky is the limit, really. As long as Sky Drone 12 can be safely flown, it can gather video and pictures of weather, news, and other events."
For updates and shared footage, the drone also has its own Instagram and Twitter accounts: @SkyDrone12.
Photo courtesy of WPRI 12