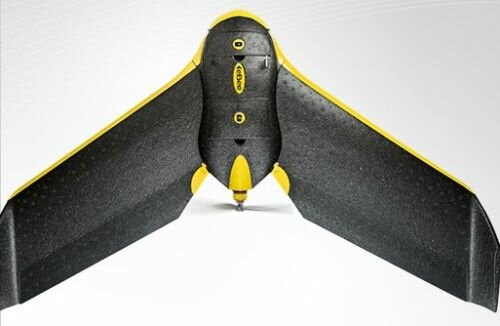 Caron East Inc., a dealer of surveying equipment in the Mid-Atlantic region, has received a Section 333 exemption from the Federal Aviation Administration to commercially operate the senseFly eBee unmanned aircraft system (UAS).
According to the company's petition for exemption to the FAA, the eBee will be used to survey or map "natural resources, endangered species and plant life, as-built construction conditions and progress, and quarry and mining operations (non-congested areas)," as well as for "sales demonstrations and crew training."
Caron East notes the reputation of the eBee, having been used in projects for both federal/state agencies and universities, including the U.S. Army Corps of Engineers of New Orleans and New Mexico State University. The eBee also recently became Transport's Canada's first compliant fixed-wing UAS.
The electric-powered, hand-launchable eBee, with a wingspan of 37.8 inches and a maximum takeoff weight of 1.7 pounds, will perform pre-programmed precision mapping, the exemption says.
The on-board GPS and eMotion software for flight management "will allow the operator to plan safely and efficiently a mission in 3D and then monitor it in real time." Then, the collected images can be used to construct maps of the surveyed areas.
"Our services and products save our clients time – giving the ability for them to make better decisions," Caron East explains in the exemption. Using the eBee, it says, is safer than having employees "out in the field for specific projects."