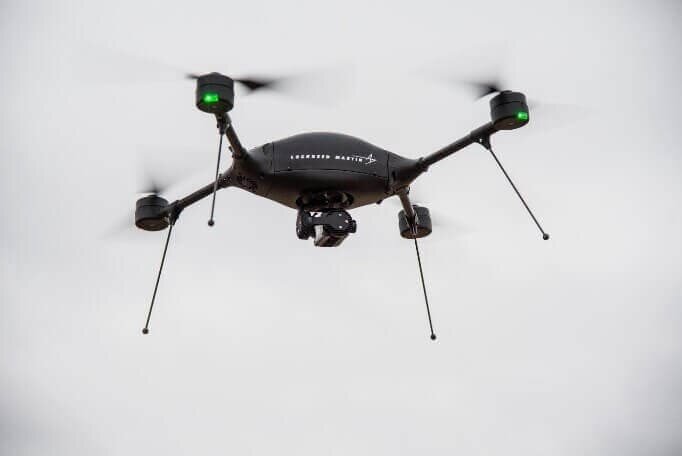 In partnership with Canadian UAVs Inc., Lockheed Martin has completed a pipeline and well inspection using the Lockheed Martin Indago 2 drone beyond the visual line of sight (BVLOS) of the operator.
According to Lockheed, Indago is one of a few unmanned systems deemed Transport Canada Compliant, which means Indago operators are approved for routine access to Canadian airspace.
At the unmanned aerial vehicle (UAV) testing facility in Foremost, Alberta, Canadian UAVs inspected pipelines and wellheads by using Indago, which captured high-resolution images and video with 30x optical zoom and enhanced digital zoom.
"Our systems routinely fly beyond line of sight for our military customers, which has allowed us to gain compliance status with Transport Canada for use in commercial airspace," states John Molberg, business development lead for Lockheed Martin CDL Systems. "This flight achievement is a bellwether for Canadian UAVs, Lockheed Martin and Foremost Test Range and showcases the leadership provided by Unmanned Systems Canada and Transport Canada for the safe use of unmanned systems in Canadian airspace."
The Indago quadrotor weighs just five pounds and requires no assembly prior to flight, notes Lockheed. With an endurance of approximately 45 minutes, Indago achieves ranges of up to five kilometers when operated using its handheld controller, but the range can be extended beyond 10 kilometers with directional communications devices.
"Going BVLOS has technically been solved for some time with regards to powerful communications links and autopilot hardware," adds Sean Greenwood, president of Canadian UAVs Inc. "Canadian UAVs has been focused on creating an end-to-end paradigm in coordination with Transport Canada to conduct these operations outside of restricted military airspace, where our customers have a substantial regulatory and logistical needs to acquire actionable data."