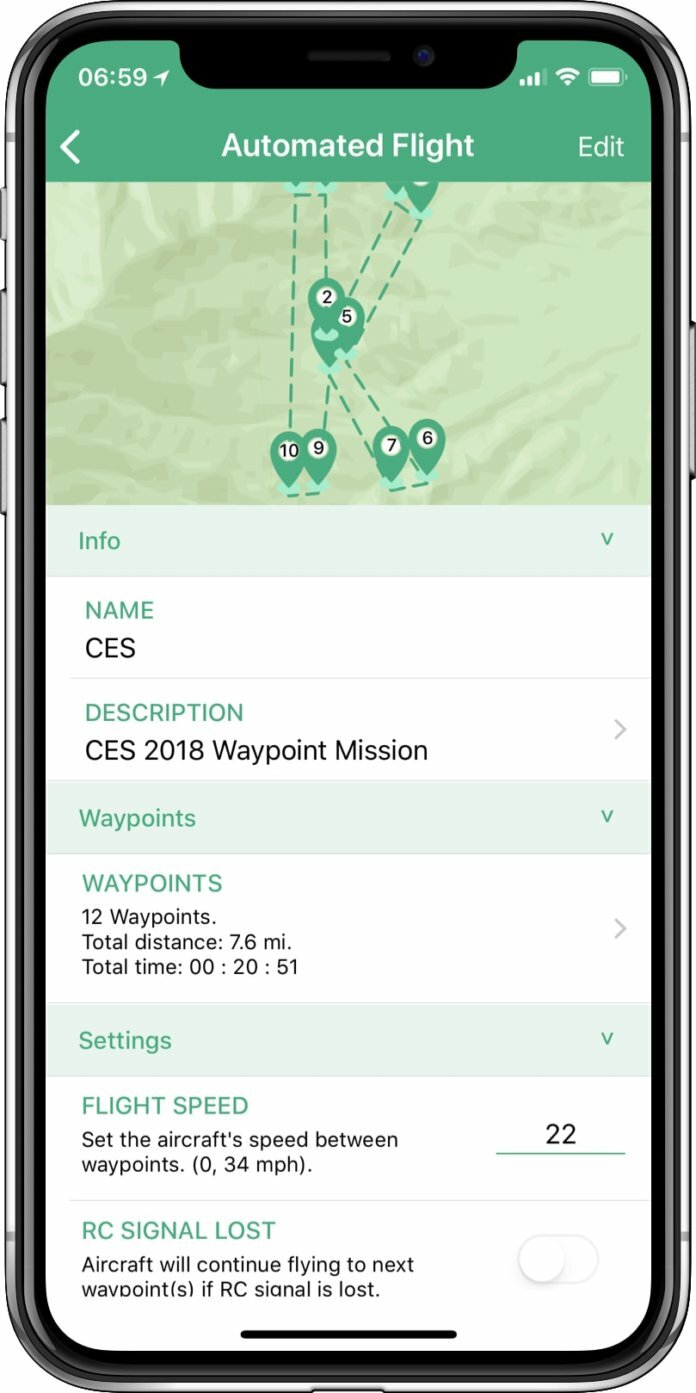 Kittyhawk, a San Francisco-based provider of commercial drone operations software, has added an automated flight system to its Flight Deck feature, set to work in conjunction with the recently released live streaming feature.
The new automation features allow operators to plan missions in the Kittyhawk mobile application and then execute the entire flight – from takeoff to landing – with unlimited waypoints, the company says.
According to Kittyhawk, the app has incorporated safety features to ensure that operators are not able to initiate an automated flight to a place beyond the range of the radio and drone. The software uses the geolocation of the operator to show only flights that are possible to complete – avoiding potentially expensive and dangerous mistakes, the company explains.
Working in conjunction with select enterprise customers, Kittyhawk's automated flight system complements the multi-channel, secure, live video and audio streaming feature. For example, a law enforcement customer can set the drone to fly the perimeter of a scene, and the entire team can securely access a video feed right from their mobile devices and give audio feedback to the operator in real time.
The Kittyhawk platform also includes pre-flight, in-flight and post-flight features, such as weather forecasting, risk assessments, flight profiles, live air traffic, secure data encryption and secure cloud storage.